Premier League: Siem De Jong excited to sign a six-year-deal at Newcastle
Last Updated: 02/07/14 12:44pm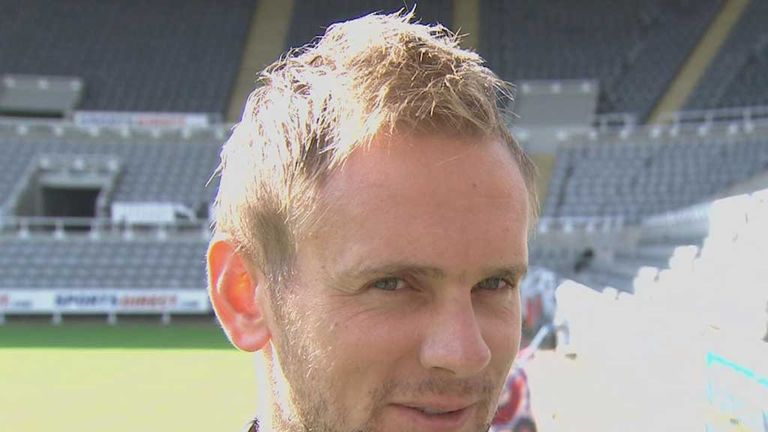 Newcastle signing Siem De Jong says he is excited to have signed a six-year deal at St James' Park.
De Jong's brother Luuk was on loan at United last season and Siem says he had some influence on his decision to join a club where he hopes to be able to play just behind the striker after joining from Ajax.
He told Sky Sports News: "Newcastle were following me for the last couple of years and we had some talks and of course my brother played here and he told me a lot about the club. 
"Tim (Krul) and Vurnon (Anita) kept asking me over the last couple of years 'Are you coming?' and I'm saying maybe; but this year felt right for me and the right moment to take the next step and Newcastle is the club that wanted me the most.
"Luuk said it is a great atmosphere and nice stadium and Newcastle breathes football. He said it is all about football here and the fans really love it. It didn't go so well for him and the team in the last half of the season so he hopes he can prove himself somewhere else and come back one day and prove his true potential."
As to his favoured position, De Jong hopes to be deployed in a forward role this season.
He added: "The main part of my play is to see the space in the box and come as a second striker and score goals, also to get in some crosses. My best position is just behind the striker. Hopefully I can play in that position here and do the same as I did for Ajax and improve both the team and myself."
You'll be able to watch action from the Eredivisie next season on Sky Sports 5.