Football Expert & Columnist
Jamie Carragher: Liverpool squad now stronger, but team may not be
Sky Sports expert also assesses Man City, Southampton and Newcastle
Last Updated: 15/08/14 10:44am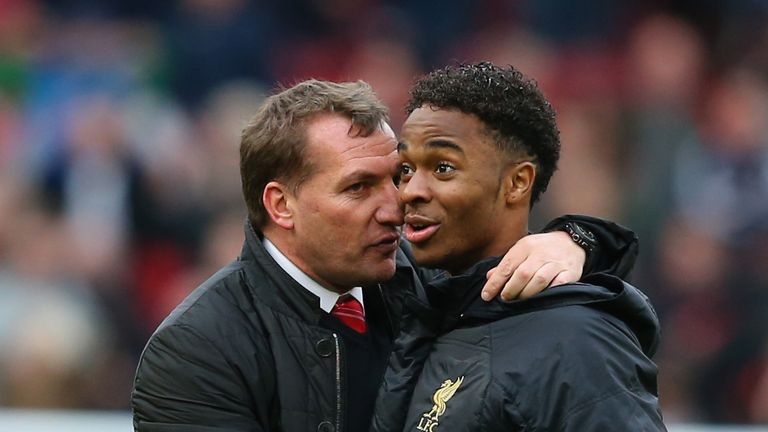 Sky Sports pundit Jamie Carragher will be right here each week to cast his expert eye over the forthcoming Premier League games.
The Liverpool legend will have his say on the teams, players, managers and stories surrounding Sky's live weekend fixtures – and in this column he looks at the clubs that will be on show on the first Super Sunday of the campaign.
So read on for his thoughts on Manchester City's title hopes, his former side Liverpool, a summer of change at Southampton and why Newcastle needed fresh blood…
You have said on your Twitter page that Chelsea are your favourites for the title, but which of Man City and Liverpool do you think will challenge them most?
CARRA SAYS: Probably City. They won the title last year so know they have what it takes; their manager, Manuel Pellegrini, will only be stronger in his second season in charge; and then you have that spine. Vincent Kompany, Yaya Toure and Sergio Aguero is the strongest spine in the Premier League and perhaps one of the strongest in Europe, so City's success will rest on those three.
They haven't added loads of players and other teams have been more active, but they do have a tad more depth now, particularly with the signing centre-back of Eliaquim Mangala. That was a position they desperately needed to strengthen, even though Matija Nastasic is now fit and Martin Demichelis improved as last season went on.
I also like the signing of Bacary Sagna as while I don't think he will bump Pablo Zabaleta out of the right-back spot on a regular basis, he is a great back-up plan as he has been one of the most consistent full-backs in the Premier League for five or six years. Fernando, the midfielder from Porto, has also come in but some people have wondered why Pellegrini hasn't been more active, especially since you could argue that the last time City won the title they didn't strengthen enough. However, there aren't too many players they could realistically get that are better than what they have. We mustn't forget how powerful that squad is.
What have you made of Liverpool's transfer business?
CARRA SAYS: They have wrapped up a lot of their deals early and that was vital, whether or not Luis Suarez had stayed. The squad didn't have enough depth last year and with the added games in the Champions League they desperately needed a number of new players to give them the luxury to chop and change and keep key men fit. They also needed to add quality because they didn't have enough last season, something that was shown by Brendan Rodgers using only 25 players in the Premier League. Losing Luis Suarez, the best player in the division, is a massive blow for the club, though, and while you can say the squad is now stronger, I don't think you can say the team is.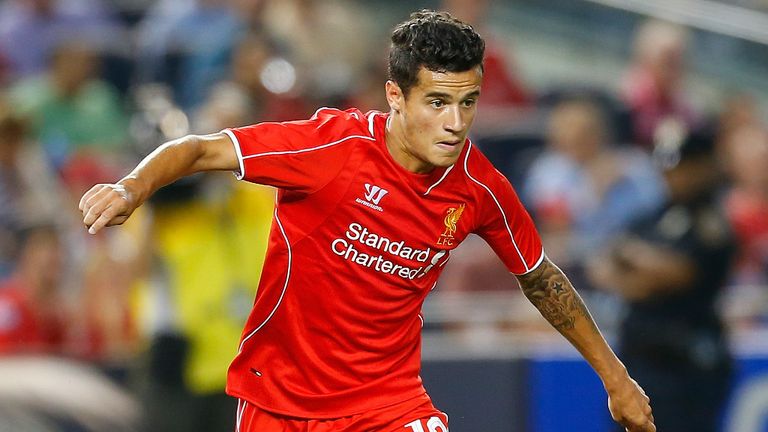 The likes of Philippe Coutinho, Raheem Sterling and the new boys such as Adam Lallana, Rickie Lambert and Lazar Markovic will now have to take their game up a level to compensate for Suarez's absence. Everyone needs to take more responsibility, score more goals and have a bigger impact in the team. That goes for Daniel Sturridge, too, but it's not like he didn't perform last term; we're not talking about a player on the periphery but a key man and guaranteed starter. That said, he now knows he is probably the best attacking player Liverpool have got and that people will be looking at him to deliver. I think he will do that but I would like to see another striker come in to give him a helping hand.
There has been an exodus at Southampton, so what do you expect from the Saints this season under new manager Ronald Koeman?
CARRA SAYS: We can't get way from the fact they have lost some quality with Lallana, Lambert, Dejan Lovren, Luke Shaw, and Calum Chambers moving on, so they could be one of the teams in the dogfight and looking over their shoulders, but I don't for one minute have them as certainties to struggle. Koeman has great experience, winning the Eredivisie twice with Ajax and once with PSV, as well as turning around Feyenoord and leading them to two second places and a third in the last three years. He has also won the Copa del Rey with Valencia, but I think his biggest asset this season could be Sammy Lee, a top coach who knows the Premier League inside out.
People seem to be forgetting Southampton have signed some players as well as lost them. Feyenoord's Graziano Pelle was the second top scorer in the Eredivisie last year, while Twente's Dusan Tadic got lots of goals and the most assists, too, so they do have some pedigree and it's just about how quickly they adapt to English football.
I like Fraser Forster as a signing, too; he is a big, strong, commanding 'keeper who needed to come down to England, be tested a bit more and really push Joe Hart all the way for that England No 1 jersey. If these players hit the ground running, then I think Southampton will be fine because there are still some good players there, though it's vital that they keep Jay Rodriguez and Morgan Schneiderlin at the club and add a few more.
Newcastle have been busy, bringing in the likes of Siem de Jong and Daryl Janmaat. Did they need to go big this summer?
CARRA SAYS: Most definitely. Newcastle were hovering around the top six last season but when they lost Yohan Cabaye to Paris Saint-Germain in January their season seemed to fall apart. I really felt for Alan Pardew as everyone at the club – coaching staff, players, fans – seemed like they couldn't wait for the season to be over. I really thought Newcastle needed to not only up the quality but also the mood and some of the signings should do that. Colback is a local lad who will get stuck in and De Jong was a big, big, player for Ajax and I think we can expect to see a very exciting Newcastle team this season. Whether Hatem Ben Arfa is part of that remains to be seen, having had his No 10 shirt taken by De Jong and been linked with a move away.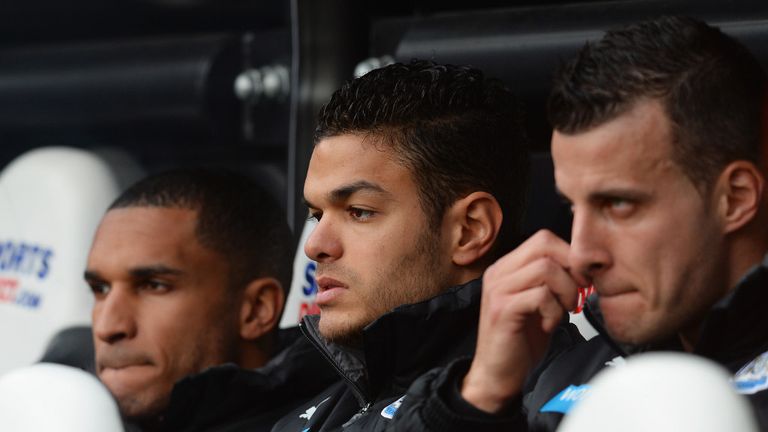 There is no doubt that the boy has talent and he has scored some absolute belters, but he can fade in and out of games and skill is only one part of being a good player. Pardew sees Ben Arfa around the training ground every day and if he had a great player there who could help his team then I'm sure he'd use him, particularly as they didn't pull up any trees last season. The fact Pardew's not perhaps shows that he's not got the right attitude, though that's just me speculating. Newcastle supporters may be thinking: 'Why is such a dangerous player out of favour when he could really do with him?' but I always feel the manager knows best in situations like this.
And, finally, what do you expect to happen on Super Sunday?
CARRA SAYS: I think Liverpool will come flying out of the blocks and make a very fast start, just as they did last season at home to Stoke, and, if I'm being honest, I think this will be very difficult for Southampton. Newcastle versus Man City, meanwhile, is a tricky one because Pardew's team will be fired up at home and City, albeit with a lot of first teamers missing, got done pretty convincingly by Arsenal in the Community Shield. City smashed Newcastle 4-0 at the Etihad on the first day of last season but I don't see anything like that this time around and while I'd just lean towards the visitors, I wouldn't be surprised if Newcastle got some kind of result.