Pep Guardiola to Manchester City: Charlie Nicholas predicts which players will leave
Last Updated: 02/02/16 2:14pm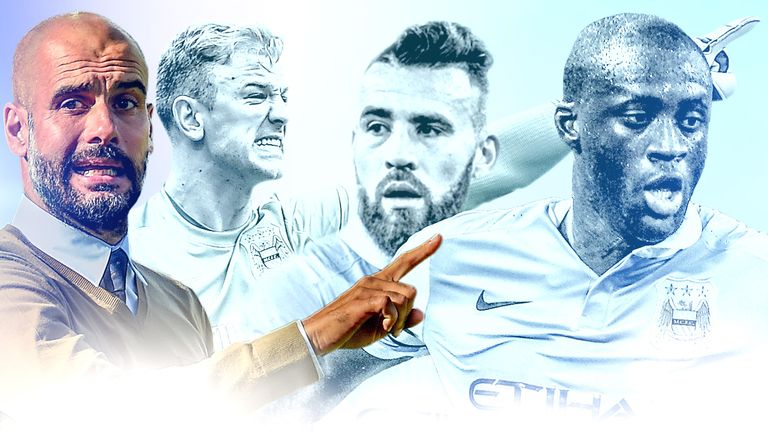 With Manuel Pellegrini stepping aside for Pep Guardiola in the summer, both Manchester City and the Premier League stand on the dawn of an exciting new era.
The Spaniard will no doubt try to implement his revered footballing philosophy which has seen him achieve success at both Barcelona and Bayern Munich.
But which current City players have a future under Guardiola and who will be shown the exit door? Soccer Saturday pundit Charlie Nicholas has cast his eye over the current squad to see who should be nervous and who could thrive under the new boss...
GOALKEEPERS
Joe Hart
CHARLIE SAYS: He will stay, but he will be under scrutiny because Pep Guardiola likes goalkeepers to play like sweepers, like Manuel Neuer. That is something Joe is not natural at. Joe is a tremendous goalkeeper and I would be surprised if he left, but he will come under scrutiny. He will have to adapt his game and I hope he does.
VERDICT: STAY - BUT UNDER SCRUTINY
Willy Caballero
Having played in Spain, Caballero might be one of the current City squad who surprises people under Pep. If Hart is not prepared to embrace Pep's tactics of passing out from the back, Caballero could become more prevalent.
VERDICT: STAY
DEFENDERS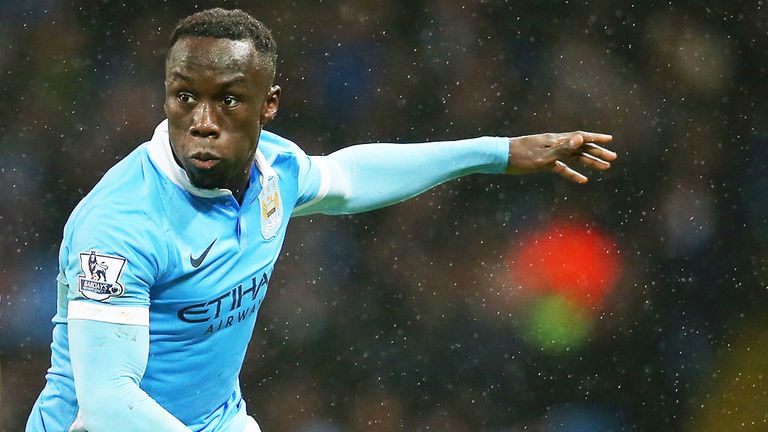 Bacary Sagna
Sagna is enjoying his best period at City but I don't think his passing is good enough. He'll come under scrutiny.
VERDICT: GO
Vincent Kompany
Kompany is going absolutely nowhere. All Pep has to do is get him fit. He's better than Gerard Pique, he's better than Carles Puyol. He's a tremendous player and leader. Pep will love him.
VERDICT: STAY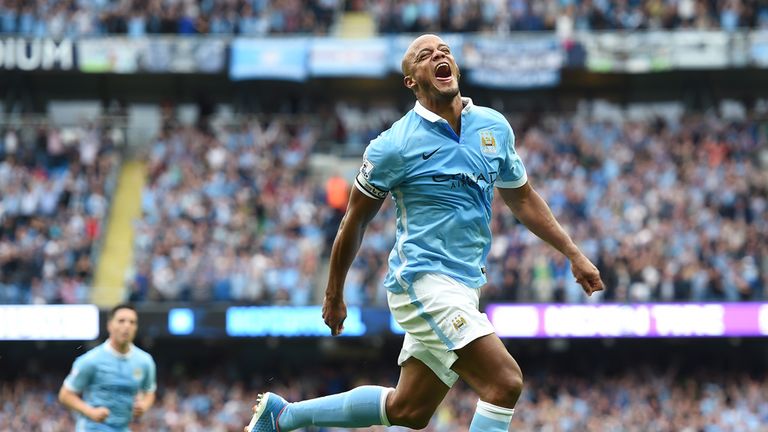 Pablo Zabaleta
Zabaleta is a fans' favourite and I think Pep will like him. But, at the same time, he's running out of juice now and I think Pep will look for a younger version.
VERDICT: GO
Aleksandar Kolarov
I doubt Kolarov will have a future at the club because I feel they will turn to younger players, similar to what was seen during Guardiola's time at Barcelona.
VERDICT: GO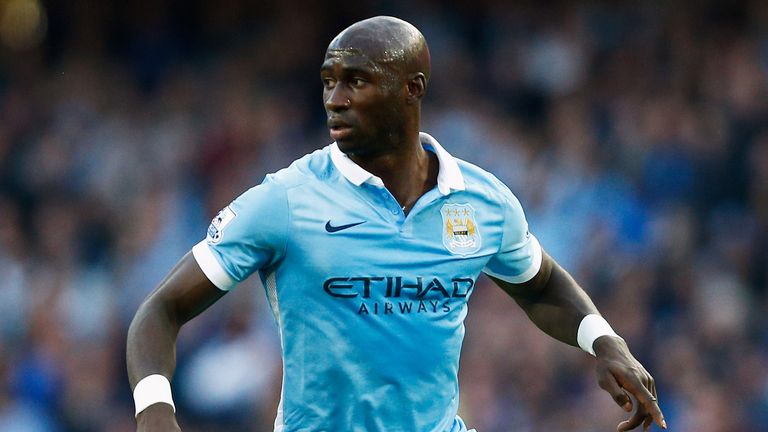 Eliaquim Mangala
Mangala doesn't have the defensive or passing qualities that will be required to feature in a Pep Guardiola team, so I'd think he'd be on his way out.
VERDICT: GO
Gael Clichy
Clichy will be given the opportunity to try and fit into a role under Guardiola. If you look at the way Pep played at Barcelona, he loves the full-back positions. But these players have to be advanced and capable on the ball. Clichy has not been as good on the ball as he was when he was younger at Arsenal, so he will be under scrutiny.
VERDICT: STAY, JUST
Martin Demichelis
Demichelis is a player who quite likes to pass the ball but he hasn't got the instinct, pace or awareness to play in a team where Guardiola demands his defenders to control from the back.
VERDICT: GO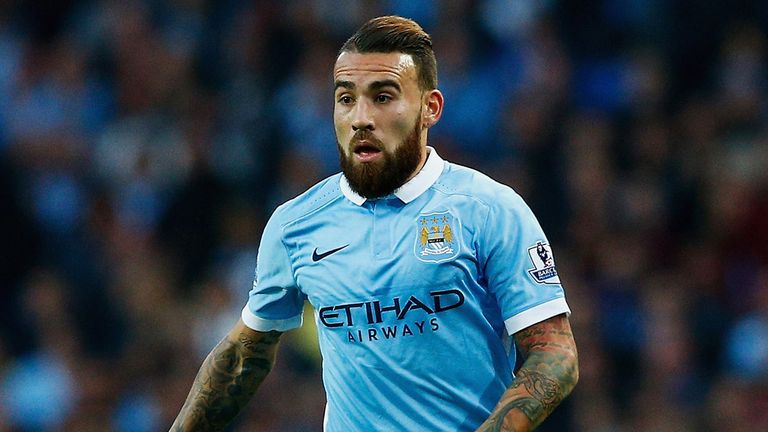 Nicolas Otamendi
He will be given a chance because I already predicted a number of defenders to be on the way out, so he will probably stay on balance. Saying that, I would be amazed come the summer if Manchester City are not identifying some younger players that can come in instead of him.
VERDICT: STAY
MIDFIELDERS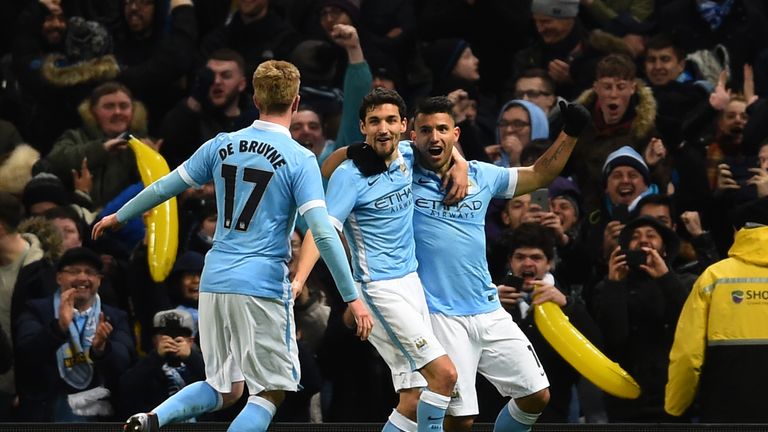 Fernando
I could see Fernando playing a role in midfield for Guardiola as that protective role the new boss likes is not too dissimilar to the role he plays now. Yes, he is not as skilful as a Sergio Busquets but I can see him staying.
VERDICT: STAY
Samir Nasri
The fitness levels and the style of play Guardiola employs put Nasri's future in doubt. He is not a player in the mould of Andres Iniesta, despite having the ability to play a tiki-taka style game. Pep is not about tiki-taka anymore though, his players have to have a purpose with their passing and Nasri doesn't show that enough.
VERDICT: GO
Jesus Navas
I see Navas being used as a squad player because of his sheer pace. Guardiola will look at Navas and think he has the ability to change a game and his pace could be a useful tool.
VERDICT: STAY
Kevin De Bruyne
De Bruyne will definitely stay. If I were to pick one player that Guardiola would impress and improve quicker than anyone else it would be De Bruyne. He is technically good, he's quick, he's strong, he gets goals and all those things add up to say that under Guardiola he would get better and better.
VERDICT: STAY
Fabian Delph
I think it will be a struggle for Delph and he will probably be a squad player. He will no doubt stay and, if I were Delph, I'd want to listen to everything Guardiola has to say because he could improve dramatically. Even if he doesn't become a regular in the team, he will be a better player by the time he leaves the club.
VERDICT: STAY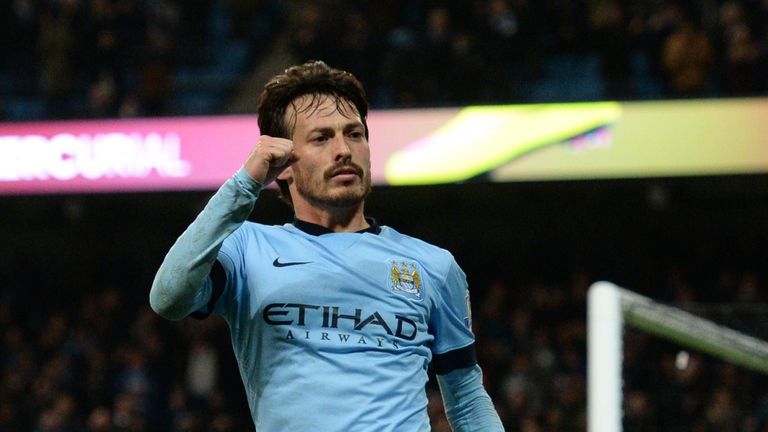 David Silva
Silva could become the equivalent to Iniesta in this City team. Pep loves that Spanish style of football and Silva is a natural at it. Silva is a must-stay.
VERDICT: STAY
Fernandinho
It will be either him or Fernando who stays in my opinion. I may get it the wrong way round but I would think Fernandinho would leave because he tends to be the one who runs forward and that doesn't fit what Pep is looking for.
VERDICT: GO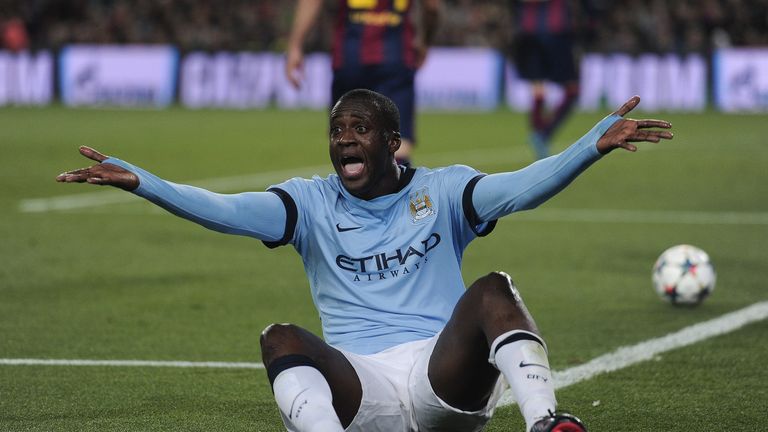 Yaya Toure
I think he's gone and he knows that as soon as Pep walks through the door. He was a holding midfielder under Pep at Barca and his game improved. Now he doesn't want to play the holding role because of the hard yards and, and because of that, Pep will look at him and say he doesn't have the legs any more. Pep's teams win the ball back in five seconds and Yaya clearly doesn't want to do that.
VERDICT: GO
Raheem Sterling
City paid big money for him. Like Delph, I urge Sterling to open his ears and listen to Guardiola. He might not be chosen at first but he has to listen to the man because he will make him technically better. Sterling has to improve on his final pass and finishing, Pep will work on that and it could potentially make him as good as he wants to be.
VERDICT: STAY
STRIKERS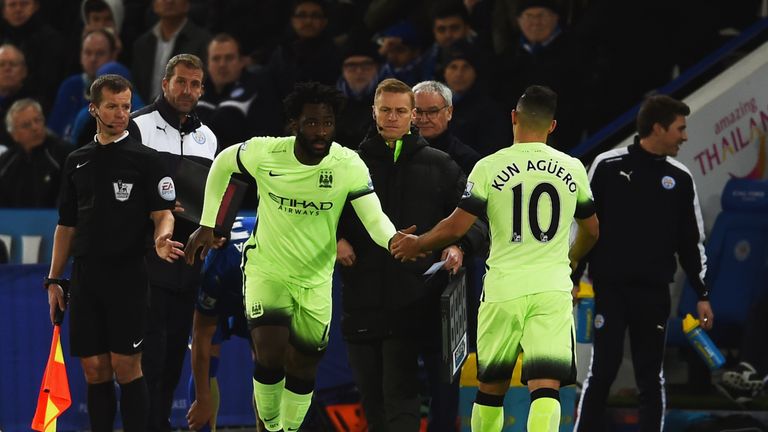 Sergio Aguero
Aguero is one of the finest players in the world, so he will definitely stay. Pep doesn't pick big guys or small guys, he just picks players with quality. Aguero oozes absolute class, it's a no-brainer.
VERDICT: STAY
Wilfried Bony
I think Pep would like to keep Bony but if I were him I'd want out. Bony has to start playing football again on a regular basis.
VERDICT: GO
Kelechi Ihenacho
He is a young player like Sterling that will be given a chance. He will have a strong chance of featuring regularly because of his movement, although at this stage that looks to be from the bench as he is not good enough to dislodge Aguero or Silva. Pep likes playing with one up top with wide, pacey players either side, so Ihenacho could be used out wide.
VERDICT: STAY