Jamie Carragher and Thierry Henry don't think Man City will win title
Last Updated: 15/02/16 5:04pm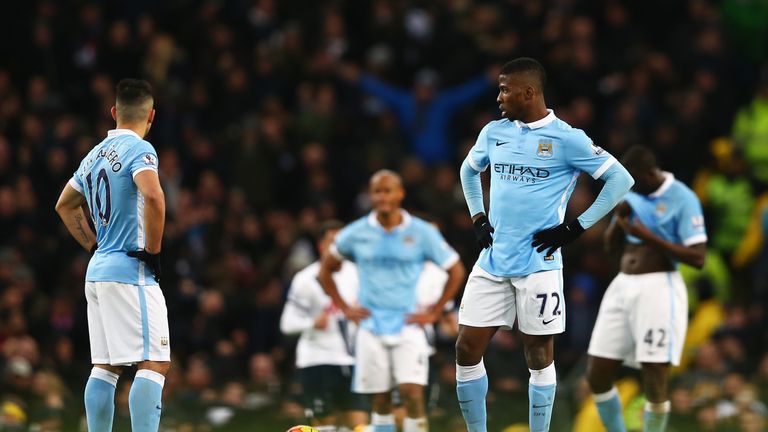 Thierry Henry and Jamie Carragher think Manchester City's title chances may have gone, following the 2-1 home defeat to Tottenham.
Manuel Pellegrini's side remain six points behind Leicester and four adrift of both Tottenham and Arsenal - who beat the Premier League leaders in Sunday's early kick-off.
City have lost two home games to title rivals following the announcement that Pep Guardiola would replace Pellegrini next season, but Sky Sports pundit Henry does not think that's an excuse for their form.
And he felt City failed to perform to their potential before Harry Kane scored a controversially-awarded penalty in the 53rd minute at the Etihad.
"I don't think so," said Henry when asked if City would win the title.
"This league is so crazy and they could go on a run. I might see you in four weeks and you'll tell remind me of what I said four weeks ago, but it looks like it's going to be very difficult for them.
"They went on a run away from home of not winning for six league games [September to December]. That has nothing to do with Pep Guardiola coming. No one knew he was going to come at that time.
"Today the penalty actually made them play. They started to play at that particular moment.
"They can only be upset with themselves right there. Yes, the decision wasn't the right decision but they started to play at that particular moment.
"It's a bit too late - and it's nothing to do with Pep Guardiola."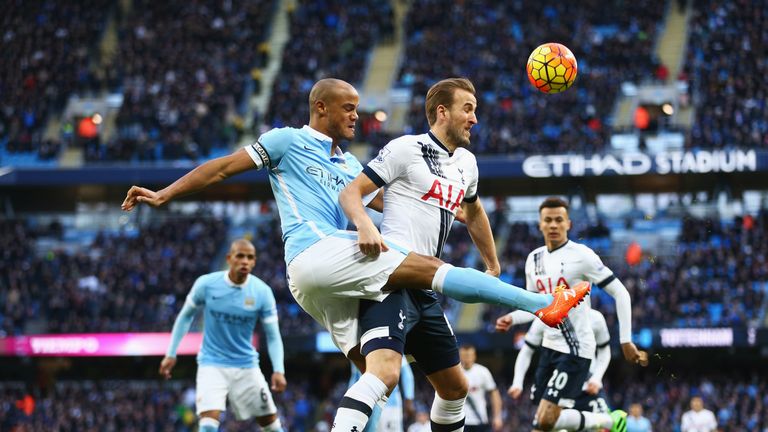 Fellow Sky Sports pundit Carragher agrees City will struggle to catch all three of the sides now above them in the Premier League.
"I don't think they can," he added.
"The gap is still six points and it was that before the game, but it's the fact two teams have got four points on them and Leicester have got six on them.
"It's not the biggest gap in the world, but you are looking at three teams to drop points and capitalise."
City won the title under Pellegrini in 2014 - but Carragher now feels the team is too old and slow to sustain a title push.
"This is a Man City team who have been fantastic over the last four or five years," he said.
"Last season we said at times it looked like an old team coming to the end of its cycle. Kevin De Bruyne is a massive miss; he provided the energy, assists and goals that they look like they are lacking.
"This is something we've seen before towards the end of seasons and I don't think it's Pellegrini. We saw it at the end of Roberto Mancini's time.
"Even though they have been a great side they can be lethargic at times, and slow. Tottenham today were quick in their passing and their closing down, everything they did."