Manchester City have no case to answer over Benjamin Garre transfer, say FIFA
By PA Sport
Last Updated: 23/09/16 4:34pm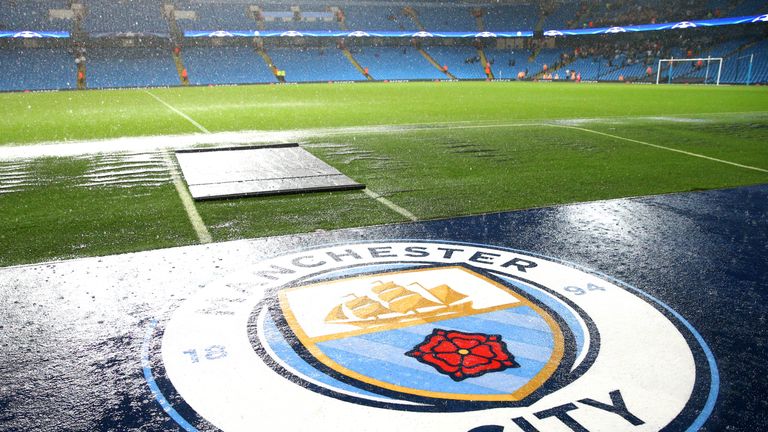 FIFA has confirmed it received a complaint from Argentinian club Velez Sarsfield in July over Manchester City's signing of 16-year-old Benjamin Garre but found there is no case to answer.
Velez alleged there was an approach for Garre - who was also a target of Manchester United and Barcelona this summer - when he was 15, breaching FIFA's rules on the transfer of minors.
Rules state that international transfers can only be made if the footballer is over 18, with the exception of three specific circumstances.
An international player under the age of 18 is allowed to transfer if their parents have moved due to work reasons; the club is within 31 miles of the border of their own country or when a transfer happens inside the EU and the player is over 16.
It is understood Garre possesses an Italian passport, meaning he could move on his 16th birthday, and world football's governing body has now confirmed City have done nothing wrong.
"We can confirm that a decision regarding the application made by the Football Association to the sub-committee of the players' status committee for approval of the international transfer of the player from Velez Sarsfield to Manchester City was passed on August 24, 2016," a FIFA spokesperson said.
"We can also confirm that having thoroughly analysed the request lodged by Velez Sarsfield, it was considered that there is no element justifying the opening of disciplinary proceedings against Manchester City."
City have not commented on the matter.
Watch Man Utd v Leicester, Crolla v Linares, Aston Villa v Newcastle and Hull KR v Huddersfield on NOW TV for £6.99. No contract.