Pep Guardiola says Vincent Kompany is closing on Manchester City return
Last Updated: 22/09/17 2:29pm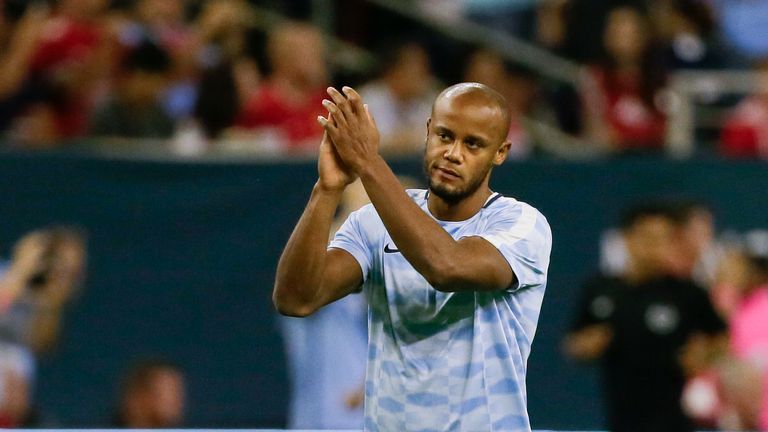 Manchester City manager Pep Guardiola has been boosted by news about Ilkay Gundogan and Vincent Kompany ahead of his side's match against Crystal Palace on Saturday.
Gundogan had to be taken off in City's Carabao Cup win over West Brom after a heavy tackle, while Kompany has missed four games since sustaining a knock on international duty.
City have scored 11 goals without conceding in their last two Premier League games and sit top of the table, but Guardiola is expecting no easy ride against the bottom club.
"The injury situation is OK," Guardiola said. "Vinny (Kompany) has come back. Gundogan we will see after training today (Friday).
"Last season we started quite well like this season, but last year we were not good enough to fight against the best teams. But it is important that we are there; my only regret last season is that we were not able to fight until the end.
"I think I am a good manager. We are hunble and we fight like a normal team. I believe in the quality of the way we play.
"This is the Premier league. I hear from the beginning every single team can beat the other one."
Palace may be pointless and goalless thus far in the league, but Guardiola anticipates another tough test on Saturday from Roy Hodgson's side.
"I have a lot of respect for what I saw from Palace against Southampton and Burnley," Guardiola added. "They created a lot of chances. I showed to my players all the chances they created in just two games.
"They will put a lot of long balls into the box and crosses but I admire Roy Hodgson, he has had a long career and that always deserves respect."
When asked it he could see himself emulating the former England manager and still being in the dug-out in his seventh decade, Guardiola said: "No way would I be a manager at 70! I love golf!"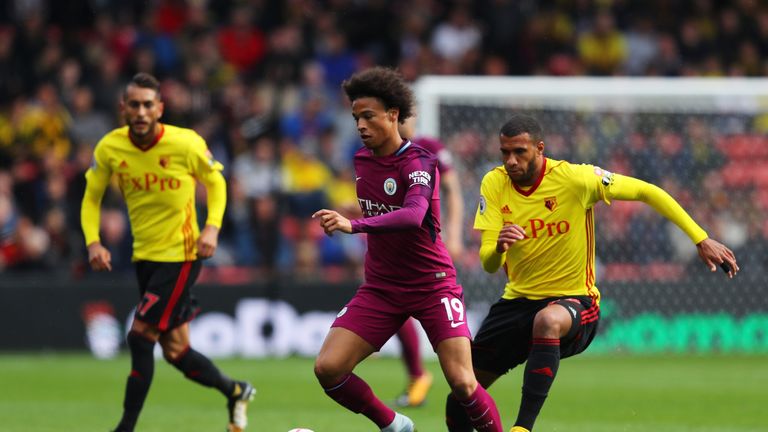 Jose Mourinho had said this week that Premier League teams in Europe could benefit if they didn't play in the EFL Cup and Guardiola had sympathy with his United counterpart.
He said: "It's good if you don't have to play all the players, the prize is good but you can waste a lot of energy. If you go to West Brom and play a hard team, then come back, then Palace, then Shaktar, it's hard.