Juventus 'make Tevez bid'
Juventus have stepped into the race to sign Carlos Tevez, according to Corinthians, who have seen their offer to buy him rejected.
Last Updated: 15/07/11 9:58am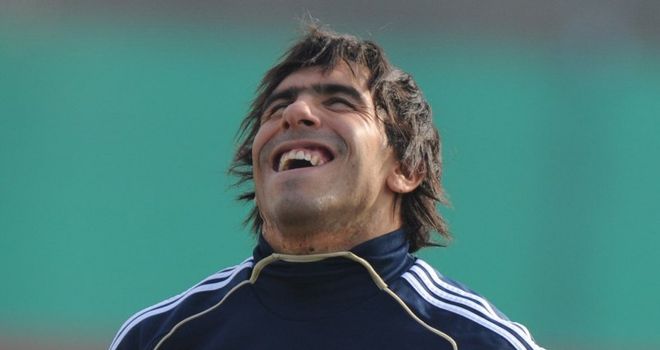 Juventus have stepped into the race to sign Carlos Tevez and made a £45million bid for the Argentine, according to Corinthians, who have seen their own offer to buy him rejected.
Tevez has made it clear all summer that he wants to leave Manchester City due to family reasons, as his children are currently based back home in Argentina.
A move to continental Europe always seemed the only possibility for him until his former club Corinthians stepped in with an offer worth £35million at the beginning of this week.
Juventus had been looking to make a move for Sergio Aguero, the Atletico Madrid star who is now being strongly linked as the man who City are looking at to replace Tevez.
However, Juve have seemingly now shown their hand and lodged a stunning £45million offer for Tevez.
But while confirming that Juve had now made an offer, Corinthians president Andres Sanchez, who says their own bid will not be increased, insists Tevez does not want to continue playing anywhere in Europe.
Offer
"Nothing has changed. They (Manchester City) have to decide whether to sell or not," said Sanchez, after seeing his Brazilian side win 1-0 against Internacional on Thursday evening.
"They have a proposal for €52million (£45million) from Juventus, but Tevez does not want to stay in Europe.
"I keep dreaming. I made the offer in the end, even I was surprised. But it now depends on City. If I am president of a club that has Tevez then I would not want to sell. But the word of the player has a lot of weight
"You see that when the player wants to leave, he will leave anyway. In football, contracts were made to be broken."
Sanchez insists that Corinthians have a plan in place that will make them one of the biggest clubs in the world.
"Within three or four years, Brazilian soccer is going to be the world's richest. Just do the accounts," he said.
"The Corinthians have a recipe that no-one imagined two years ago. Corinthians will be, financially speaking, one of the world's strongest teams."
Sanchez said that their offer would remain on the table until January, adding: "He has until early next year to decide."