Mancini wants Tevez sale
Roberto Mancini says it is important for Man City to sell Carlos Tevez after Milan claimed they had been given permission to open talks over a deal.
Last Updated: 06/12/11 1:55pm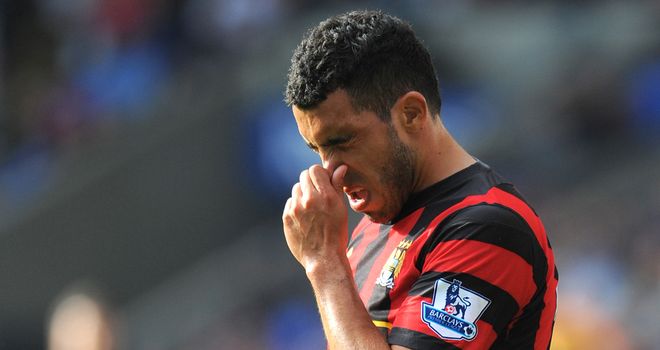 Roberto Mancini believes it is important for Manchester City to sell Carlos Tevez after AC Milan claimed they had been given permission to open talks over a deal.
Tevez appears to have no future at the Etihad Stadium after a refusal to warm up in City's UEFA Champions League clash with Bayern Munich earlier in the season landed him in trouble with the club.
He had already expressed a desire to leave England during the summer and is currently AWOL in Argentina after refusing to return to training following an internal club suspension.
Mancini, who believes Tevez has been badly advised, is now hoping an agreement can be reached to take the striker away from City on a permanent basis.
Milan vice-president Adriano Galliani says negotiations have begun with one of Tevez's agents, but Mancini is not quite sure what the situation is.
Laid to rest
While Milan have previously stressed they would only be interested in a loan agreement, it is believed that a deal which includes the right to buy next summer could be put in place.
City are prepared to sanction a sale at the right price and Mancini feels it would be better if the matter could be laid to rest once and for all.
"I don't know what the situation is with Carlos at this moment," Mancini said on Sky Sports News ahead of Wednesday's match at home to Bayern Munich.
"I think that for us it is important to sell him. We can do this for him and for the club.
"If he has the chance to go to Italy, I am happy for him."