Milan still 'in hunt' for Tevez
Director Umberto Gandini has reiterated that AC Milan are prepared to wait until transfer deadline day to sign Carlos Tevez.
Last Updated: 16/12/11 3:18pm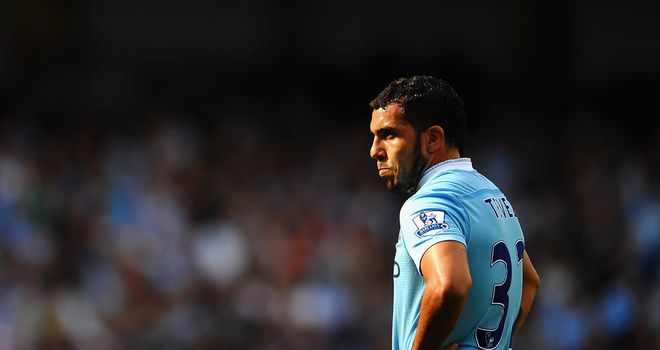 AC Milan director Umberto Gandini has reiterated that the club are prepared to wait until the last day of the transfer window to seal a deal for Manchester City striker Carlos Tevez.
The Rossoneri claim they have reached an agreement with the Argentine, but have yet to strike an accord with City.
The Etihad Stadium outfit are reluctant to let the forward - who has yet to report back for training since going AWOL last month - go out on loan, preferring instead to recoup a sizeable transfer fee for his services.
Ligue 1 outfit PSG are also in the hunt for the 27-year-old, although it is understood Tevez would prefer a move to the San Siro.
Speaking in Nyon where the UEFA Champions League draw pitted his side against Arsenal in the last 16, Gandini told Sky Sports: "I think it is known there is an offer made by AC Milan to City for Tevez.
Great player
"Man City is considering that, Tevez has expressed his liking to come to Milan. There are obviously other clubs interested in such a good player, such a great player, and we wait.
"Our CEO Mr [Adriano] Gallaini has said we will wait for Tevez until the last day of the market, we hope we don't have to wait so long but we are there, we are in the hunt.
"There is an opportunity. We are bidding, we made the offer very clear, we think the player has expressed his desire to join AC Milan.
"It is up Man City to decide, we will wait and see."