Lescott welcomes Tevez return
Joleon Lescott has welcomed the return of Carlos Tevez feeling the striker's presence will be a help rather than a hindrance.
Last Updated: 23/02/12 9:19am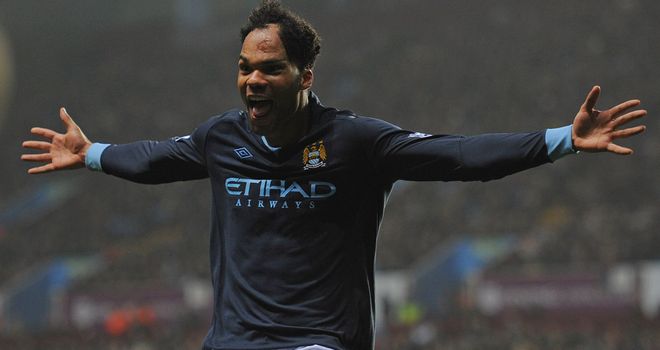 Joleon Lescott has welcomed the return of Carlos Tevez as he feels the striker's presence will be a help rather than a hindrance.
The path for Tevez to return to the side has been cleared after Manchester City boss Roberto Mancini accepted the Argentine's public apology earlier this week.
Tevez is expected to meet Mancini for clear-the-air talks on Thursday with the City chief admitting the player will be considered for first-team action in three weeks once he regains his fitness.
It means Tevez is set to make his long-awaited return to the fold next month and despite all the controversy he has caused, Lescott does not believe having Tevez around will be a problem.
No disruption
"No-one here sees Carlos as a disruption," said Lescott.
"If we can all get together and push in the same direction I am sure it's a positive for the club.
"With us, Carlos has never been an issue, and we are confident that if he does get his chance, he will score a lot of goals."
Tevez's conduct during the last few months has damaged his reputation with the club's fans, but Lescott hopes the City faithful will get behind the South American.
"It would be a bit harsh," added Lescott.
"You need to appreciate what Carlos has done for the club over the last two years.
"Obviously Carlos hasn't been here for the last few months but that's an issue the club have dealt with.
"We feel that everyone involved has dealt with it correctly and the players have got on with the job in hand.
"We are still performing in the Premier League and I don't see how it will affect us in the final run-in."
Fear
Lescott admits there have been times when they could have done with Tevez's quality in some games and he believes the striker's primed return will instil fear in their rivals
"There have been moments when we could have done with him - he is a quality player, so even when we were winning no-one wrote him off and thought 'We don't need him anymore',' continued Lescott.
"More often than not we have won games this season, so it is no judgment on the manager's team selection.
"Now he is back and involved I am sure there will be a lot more fear in opposition teams.
"We haven't seen him much - we were off for the weekend as we didn't have a game and then preparing for the Porto game - and he has been doing fitness work to get him up to speed.
"But when I spoke to him at the weekend he did say he was raring to go and looking forward to getting involved."