Mancini - City can win title
Roberto Mancini is confident that Manchester City can recover from their loss to Swansea and win the Premier League.
By Subhankar Mondal
Last Updated: 14/03/12 12:18pm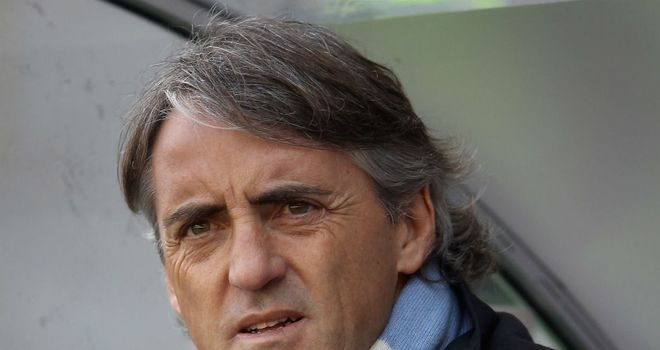 Manchester City manager Roberto Mancini is confident that his side can recover from their loss to Swansea City at the weekend and win the Premier League title this season.
City went down 1-0 at the Liberty Stadium to lose the pole position in the table to rivals Manchester United in what was their second successive defeat last week.
Mancini's team lost 1-0 to Sporting Lisbon in Portugal in the first leg of their Europa League last-16 tie and will host them in Manchester for the return leg on Thursday.
Speaking ahead of that clash, Mancini claimed that his players can recover from their back-to-back losses.
No time to cry
"Against Sporting Lisbon in Portugal and Swansea City we did not play very good games," he said in the pre-match press conference on Wednesday.
"We did not play like Manchester City usually play. I think we need to play better, and sometimes if you are unlucky in this game, you can lose.
"Now we cannot cry, now is the time to be strong and keep going. We are a top team and we can recover.
"We are one point behind Manchester United and we have 10 games, and we can change it if we want.
"I prefer to stay at the top (of the table), but we were there for six months and 28 games, Now we are behind but it is important to be there at the end of the season.
"We are disappointed about the defeat against Swansea but now we are focused on Sporting Lisbon."