Wenger targets City scalp
Arsenal manager Arsene Wenger has set his sights on ending Manchester City's title dreams this weekend.
Last Updated: 06/04/12 1:13pm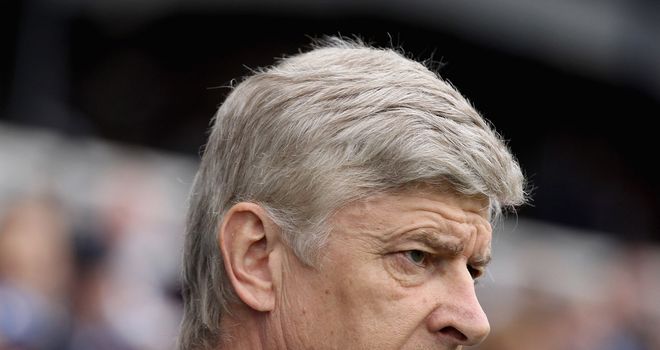 Arsene Wenger is convinced Arsenal's recent defeat at Queens Park Rangers, which ended their run of seven straight league victories, was just a blip and has set his sights on ending Manchester City's title dreams this weekend.
The Gunners face City at the Emirates on Sunday, in a game with massive implications for both the title and the race for UEFA Champions League qualification.
Three points for the North London club could leave Roberto Mancini's side eight points adrift of leaders Manchester United, if the Red Devils secure victory at home to QPR.
Wenger, though, remains convinced that the momentum is with his side at such a key at this stage of the season, despite the recent 2-1 defeat at Loftus Road.
"In the last eight games we have won seven, so the momentum should still be there," the Frenchman said. "(The QPR result) was an interruption and a disappointment."
"We want to come back to our recent level, that means playing well and therefore winning the game. We are in a position now where we want to win our next game and show that it was only an interruption.
"We have a big game in front of us with two teams who want to win so it promises to be a very exciting match."
Wenger added: "It won't be over (for City) but it would make things very difficult, yes. Unfortunately we are not involved in the title race so we'll leave them to sort it out themselves."