Manchester City star Yaya Toure wants to stun Jose Mourinho's Real Madrid
Yaya Toure wants Man City to be front-page news by achieving what would be a memorable win at Real Madrid.
Last Updated: 17/09/12 10:09am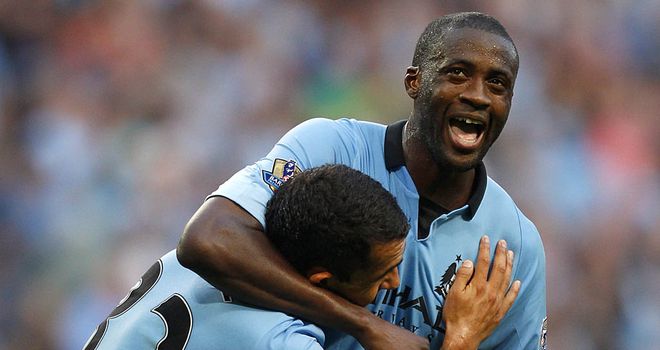 The Champions League returns this week and Premier League title-holders City have been set the daunting opening of a game at the Bernabeu against the current kings of Spain.
It does not get much easier for Roberto Mancini's men as the best teams in Germany and Holland - Borussia Dortmund and Ajax, respectively - are also in Group D.
The draw has therefore again been unkind on City in just their second season of Champions League participation after they went out in the last campaign's group stages.
But former Barcelona player Toure, who won the Champions League in 2009, is feeling confident, as he said in The Sun: "I maintain contact with some ex-companions at Barca but I do not need their advice over Real.
Maximum
"The City staff have prepared for this match in great detail and that's enough information for us.
"Our last campaign was a disaster and we want to change all that.
"To win in the Bernabeu is a unique experience, enough to put you on the front pages. We shall put in our maximum to achieve that.
"So we shall be concentrating hard from the very first second.
"For me, the key to the result means winning the midfield battles with Xabi Alonso, Mesut Ozil and Sami Khedira. This is the key for the match."