Sergio Aguero suggests foreign players have tougher time with referees
Sergio Aguero feels British players enjoy more privileges than their foreign counterparts.
Last Updated: 01/10/12 7:00pm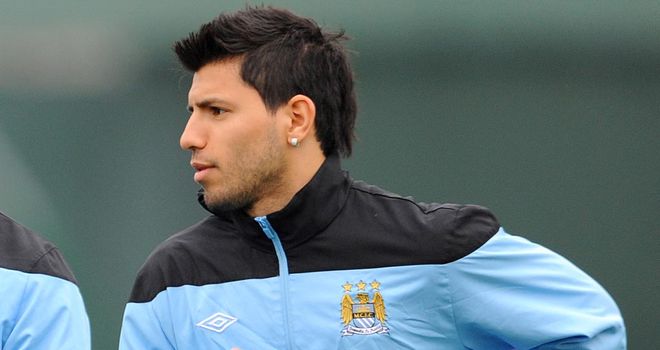 Aguero, and City boss Roberto Mancini, were both unhappy with the award of a penalty to Fulham during the champions' 2-1 win at Craven Cottage on Saturday.
Mancini has been disappointed with several decisions which have gone against his team in recent weeks and Aguero believes there is a disparity between nationalities.
"I try not to get involved with problems involving referees," the Argentina international said.
"There will always be mistakes for any team and he got the decision [on the Fulham penalty] wrong, but that can happen in any game.
"All we can do is not let that get to us and just keep on playing our game."
Asked if foreign players have it tougher than English players, he said: "Yes, always. It happens everywhere.
"There is a little bit of privilege with players who come from that country, but that is normal.
"We just play our game, and the referee's job is to know who is tricking him and who is not."
Pushed further on whether referees are a bit suspicious of foreign players, Aguero added: "Maybe, yes. It can happen, but I don't think it did here.
"If it does, it's not good for anyone. Here in England, there are almost as many foreign players as English players and it's not right that some have a privilege that others don't."