AC Milan would not be able to bring in Mario Balotelli or Zlatan Ibrahimovic
Adriano Galliani has played down the chances of Mario Balotelli or Zlatan Ibrahimovic coming to AC Milan.
By Simone Bargellini
Last Updated: 17/10/12 12:43pm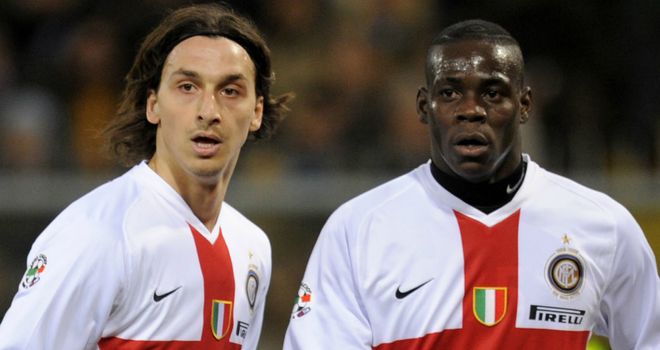 Manchester City striker Balotelli has regularly been linked with a move to Italy over the past couple of years, although he stated earlier this week that he has a good relationship with club manager Roberto Mancini.
Balotelli turned out for his national team on Tuesday and scored in a 3-1 victory over Denmark, leaving Galliani to admit when questioned that he was impressed with the player.
However, Galliani does not believe there is any chance of Milan being able to afford Balotelli.
He told Rai Sport: "Tonight I saw a good Italy.
"Balotelli is a player I like a lot, but some players are unreachable for Italian clubs. They cost too much and earn too much for us."
Galliani also insisted it was unlikely that Milan would be able to bring back Ibrahimovic, who spent two seasons with the club before joining Paris St Germain in the summer.
"I think it would be an attractive solution but at the moment it is unworkable," said Galliani.