John Guidetti signs new three-year contract with Manchester City
John Guidetti has put an end to any uncertainty surrounding his future by signing a new contract at Manchester City.
Last Updated: 18/10/12 11:16am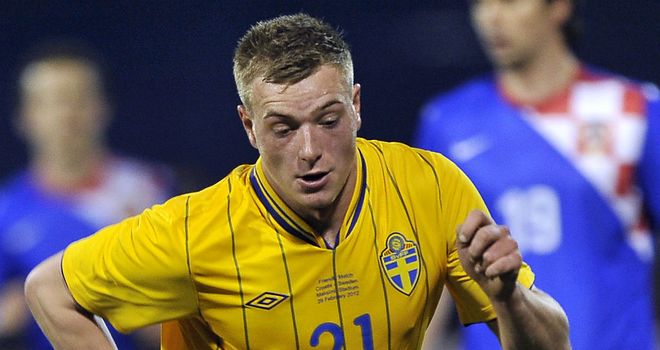 The 20-year-old Swedish striker, who scored 20 goals in 23 appearances on loan at Feyenoord last season, has yet to play a top-flight game for the champions.
"I feel very happy to sign this deal," said Guidetti, who has been at City since he was 16 and is among the most highly-rated attacking talents in Europe.
"This is a fantastic football club and to sign a new contract is really, really good.
"I've been here for a long time and Manchester City are the ones who have helped me grow and develop to the player I am today.
"I am grateful for that. I've seen how the club has turned into one of the biggest in the world and it is great to be a part of that.
"It's going to be competitive with the players we have here, but who doesn't like being competitive?
"If everything was easy it wouldn't be fun. I know I'm going to learn so much from all the great strikers we have at this club.
"I am only young and if I can train every day with the best strikers in the world, then it is going to help me. If I can watch what they do in training, I can try to do the same and improve," he told the club's website.