Manchester City's Gareth Barry thinks teams try harder against Premier League champions
Gareth Barry thinks the pressure of being the defending champions of England is making life more difficult for Man City.
Last Updated: 21/10/12 5:57pm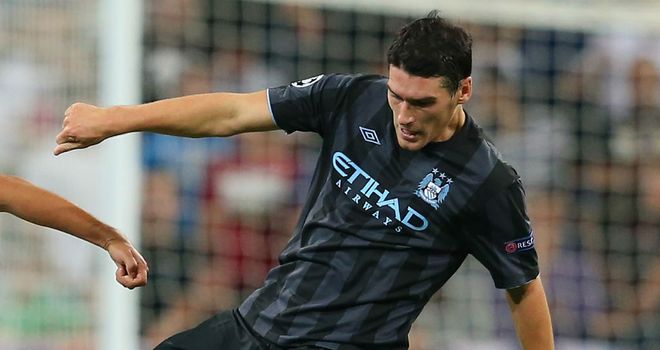 The Premier League title holders staged a remarkable, late comeback to overcome West Bromwich Albion on Saturday to avoid adding to the six points they have already dropped this season.
City have also been finding life difficult in the UEFA Champions League, where they likewise hold the notoriety of being the current kings of England.
Roberto Mancini's side have collected just one point from their opening two matches against Real Madrid and Borussia Dortmund ahead of vital back-to-back games against Ajax.
And midfielder Barry knows City now represent a major scalp for their rivals both at home and abroad, as he said: "It is a strange feeling having won the title last year and coming back.
"For a lot of the players it was the first title they had won, including myself.
"It's important - you need that desire, that work attitude to produce what you have done again but you are playing against teams week in, week out who are desperate to beat the champions.
"They are trying a bit harder than they were last season, they're playing the best team in the country. They are desperate to put one over you and that is what we are facing at the minute."