Roberto Mancini still upbeat after poor European start
Roberto Mancini says City must wise up if they are to progress to the last 16 of the Champions League.
Last Updated: 24/10/12 7:15pm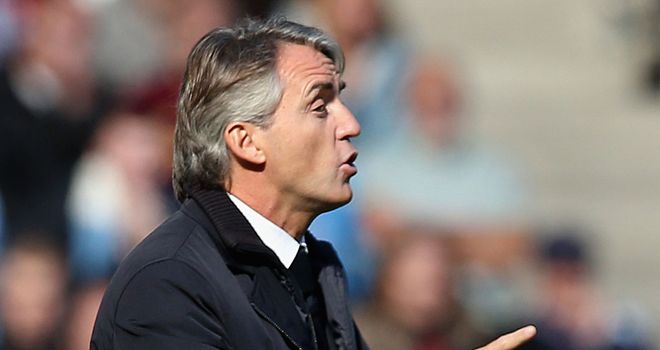 City have made a disappointing start to their European campaign, collecting just a single point from two games.
But Mancini still believes they are good enough to qualify for the knock-out stages - from Group D - with the English champions facing Ajax in Amsterdam on Wednesday.
Mancini said: "We played against Real in Madrid, so it is difficult not to concede chances and it's important not to concede a lot of shots in Europe.
"We had a bad game against Dortmund but it is important we don't give away so many chances to score.
"People think it will be easy on Wednesday but Ajax have a good young team and will play well. It is more difficult away from home.
"Every group game is difficult in the Champions League but we should continue our way and if we play like this, we will win.
"We don't have experience as a club but all of our players have Champions League experience.
"Maybe as a club, we need more experience, but we have good players and that's why we should be in the second stage.
"We still have a chance to go through - but we must take our chances."