Ajax coach Frank de Boer thinks Manchester City's players were to blame for defeat
Frank de Boer has defended Roberto Mancini, instead suggesting that some of Manchester City's players "go to sleep".
By Daniel Storey
Last Updated: 25/10/12 11:05am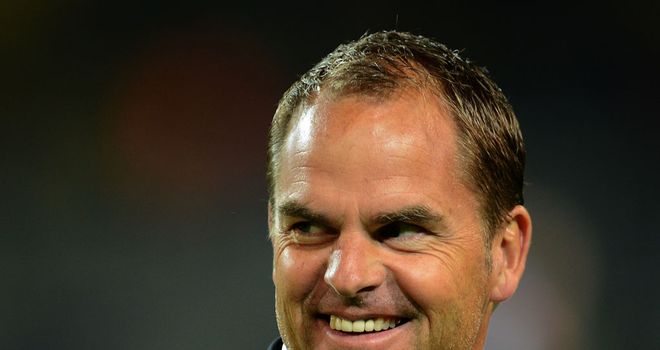 De Boer was speaking after his side's 3-1 home victory, which left City bottom of their Champions League group and kept alive Ajax's hope of qualification for the knockout stage.
The Dutch boss defended Mancini after criticism that he had given his players conflicting or confusing instructions, instead choosing to attack the intelligence of the players in question. De Boer also made a point of questioning the work rate of several of City's biggest stars.
"If you are the top level and your manager tells you two things, you have to be able to do it," said De Boer.
"There are always moments when Mario Balotelli, Sergio Aguero and Samir Nasri go to sleep.
"They do not chase the full back, as they do not believe it is necessary."
Danish midfielder Christian Eriksen, scorer of Ajax's third goal against City, believes that the result keeps alive his side's hopes of qualification to the knockout stage.
"We needed to win today if we were to have any chance of success in the Champions League this year," Eriksen told TV2 Sport.
He added: "Dutch teams normally do well against English teams and we proved that today.
"We still have a long road ahead of us in terms of qualification so we need to be ready when we play them again in a couple of weeks."