Yaya Toure won't concern himself with talk linking Pep Guardiola to Manchester City
Manchester City's Yaya Toure says speculation linking Pep Guardiola with the manager's job is of no concern to him.
By Patrick Haond
Last Updated: 05/11/12 1:09pm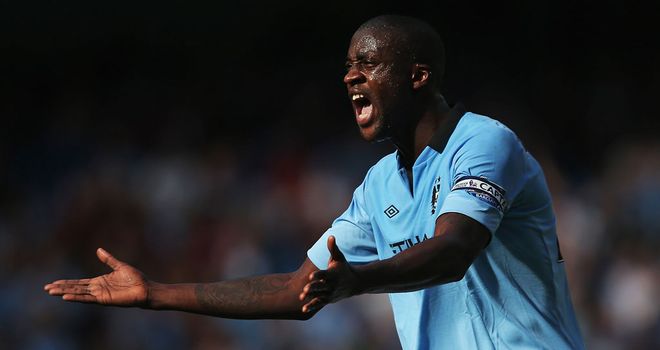 Current manager Roberto Mancini led City to the Premier League title last season but rumours have surfaced Guardiola could oust him from the post for next season.
Toure, who worked under the Spaniard at Barca before arriving at the Etihad Stadium in 2010, says he will continue to do his job at City no matter who is at the helm.
He told L'Equipe: "There are always rumours. I am a City player, the club doesn't belong to me.
"If someone has to come; player, coach or official, I will remain in my position."
Toure admires the qualities Mancini brings to the role but says the Italian must find it tough to choose a first-team from his star-studded squad.
"Mancini is a sane and sensitive man, but often the job can make you become less sane," he said.
"It is difficult to have 23 professional players and only choose 11."
Toure feels he is one of the leaders in the dressing room at City but admits there are often rows if things do not go the club's way.
He added : "I consider myself a boss (in the changing room).
"I have a family-like relationship with my team-mates. I spend more time with them than with any members of my family.
"I listen and follow what the captain, manager and officials say.
"There are also some leaders like Carlos Tevez and Samir Nasri due to their experience."
He added: "Of course we have rows, even quite often.
"In great teams there are characters and different egos. We don't accept defeat, so when we lose...there are quarrels."