Manchester City's Sergio Aguero eager to beat Real Madrid for first time in career
Sergio Aguero is hoping he will finally register a win over Real Madrid when Manchester City face the Spanish giants.
Last Updated: 19/11/12 4:25pm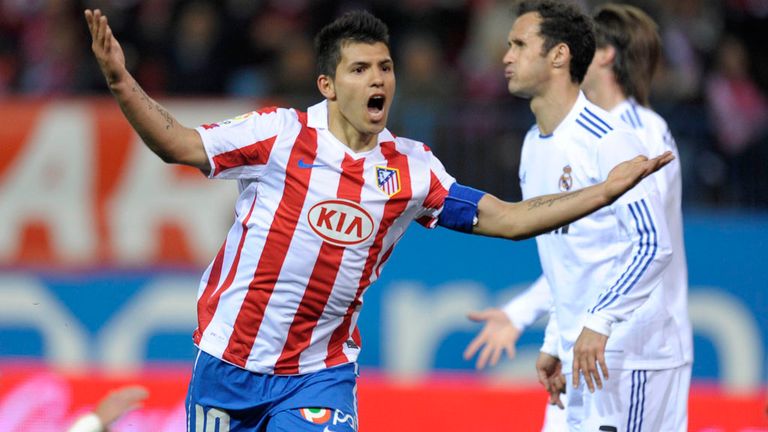 The Argentinian never beat the Galacticos while playing for local rivals Atletico Madrid in La Liga.
During his five years in the Spanish capital, the 24-year-old netted 74 goals in 175 games for Atletico but he never tasted victory in the Madrid derby.
The Citizens must beat Real at the Etihad Stadium to stand any chance of progressing to the next stage of the competition - and even a win may not prove to be enough.
Aguero said: "It's always special to play against a club like Real Madrid.
"Personally, my connection with Atletico Madrid gives it an additional kick - but there's no difference in how much I want to win this match.
"Never defeating Real when I was with Atletico was a real regret for me and Atletico haven't succeeded in beating them for many years but I did get to score against them even if we never managed a win.
"Wednesday night will hopefully break that run for me."
As for City's outside chance of qualifying for the knockout stage from Group D, he added: "We should never give up. Where there's a will, there's a way, right.
"Of course, it's harder now because we're not just relying on ourselves.
"What we mustn't do is leave the pitch with any regrets and be content knowing that we have given our all."