James Milner - Manchester City going all out to secure Champions League glory
James Milner insists Manchester City have not given up hope of qualifying for the group stages of the Champions League.
Last Updated: 20/11/12 1:18pm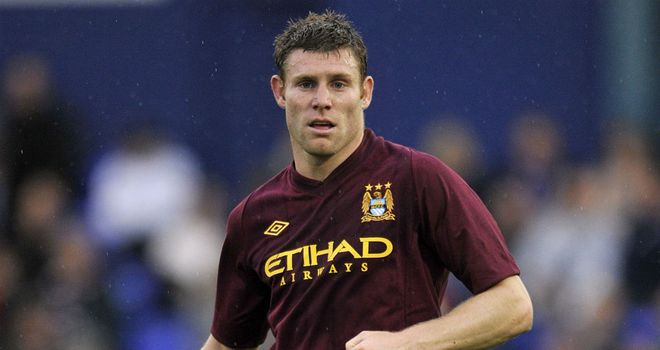 Roberto Mancini's side must beat Real Madrid at the Etihad Stadium on Wednesday and Group D leaders Borussia Dortmund in their final group game if they are to have any hope of making the knockout stages.
But Milner, who was rested against former club Aston Villa at the weekend, has vowed City will fight to the last to recover from a poor start to their Champions League campaign.
"We'll be going for it, make no mistake and we will continue to believe until it becomes mathematically impossible," Milner told the club's official website.
"We'll be going out to win and unlikely as it is that we will go through, we want to win our remaining two games and give ourselves at least half a chance.
"If that's not good enough, at least we can finish with our heads held high knowing that we kept going until the end.
"We are professionals who are representing Manchester City and every time you pull on that shirt you go out and give 100% and prove you are worthy of playing for this club.
"I think we've proved we try to do that whenever we play and that won't change on Wednesday night."
Milner also admitted that whoever is tasked with marking Cristiano Ronaldo could be in for a torrid night, although he says he would relish the opportunity to do so.
"You want to play against the best players and even though it will be a difficult job that someone like Zaba (Pablo Zabaleta) will probably be given, if I was asked to mark Ronaldo I would be happy to and do it to the best of my ability," added Milner.
"He's a top player, but we have a lot of very good players too, so we'll look to keep him quiet and do the damage up the other end of the pitch and see where that takes us."