Manchester City skipper Vincent Kompany injury doubt for showdown with Chelsea
Manchester City captain Vincent Kompany is a doubt for the trip to Chelsea this weekend.
Last Updated: 22/11/12 9:44am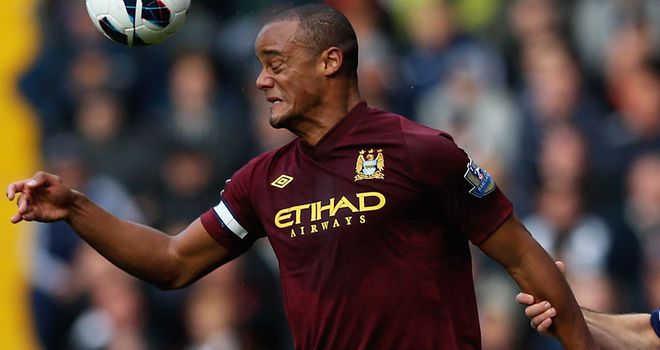 The defender reportedly left the Etihad Stadium on crutches after suffering a knee injury in the second half of City's Champions League draw with Real Madrid.
The 26-year-old left the field for treatment 10 minutes from time, but came back on and finished the match.
The centre-back received further treatment after the final whistle and was unable to conduct post-match interviews with the press.
He later relayed his thoughts on the match, which saw City's hopes of progress in the competition end.
City had needed to beat the Spanish giants to stand any chance of reaching the knockout stages but could only manage a 1-1 draw.
It is the second successive season the club have failed to make it beyond the group phase.
Kompany wrote on Twitter: "The opportunity to claim our place at the top of European football will come again. No sad faces, just the hunger to improve."
Striker Sergioi Aguero said: "We gave our best, but we couldn't win. Without a doubt, the Champions League is a missing subject. But there's always a rematch on football."