Roberto Mancini does not fear for his Manchester City future
Roberto Mancini is confident Manchester City's early exit from the UEFA Champions League will not cost him his job.
Last Updated: 22/11/12 2:53pm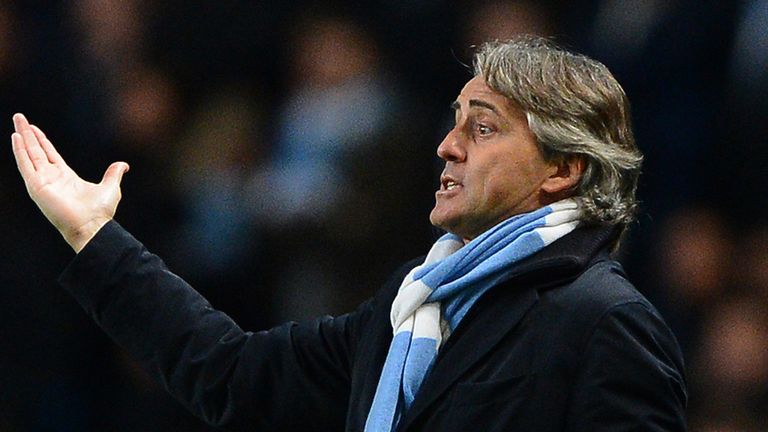 City crashed out of Europe's premier club competition on Wednesday, with a 1-1 draw at the Etihad Stadium against Real Madrid sealing their fate.
The reigning Premier League champions have failed to secure a continental success this season, with five fixtures producing just three points.
Mancini's men have now tumbled out at the group stage in successive seasons, with the Italian yet to find a formula that works when pitched against the best in the business.
He is, however, of the opinion that owner Sheikh Mansour will not be following the lead of axe-wielding Chelsea supremo Roman Abramovich, with City prepared to be patient in their quest to claim major honours at home and abroad.
Asked after the Real defeat if he feared for his future, Mancini said: "No. I don't fear this. Why?
"We still have the Premier League and the FA Cup.
"If we think we can win the Champions League after two years we are crazy."
Improve
Mancini's reasoning is that City require more experience at the very highest level before they can truly compete for the greatest prize.
"Chelsea tried to win Champions League for 10 years," he said. "In the best moments, when Didier Drogba was young, they didn't win.
"They did it last year when no-one thought they could.
"We need to improve our team because there are a lot of teams better than us.
"I am not saying if you get to February you can't win. Anything can happen. But we didn't do that."