Roberto Mancini wants Manchester City's strikers to raise their game
Roberto Mancini has called on his enviable array of attacking talent at Man City to be more ruthless in front of goal.
Last Updated: 27/11/12 12:43pm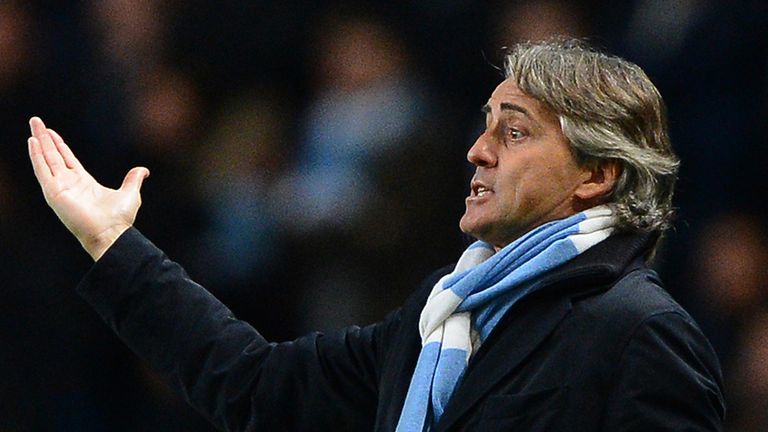 City's squad is blessed with four international striking stars, with Carlos Tevez, Sergio Aguero, Mario Balotelli and Edin Dzeko battling it out for starting berths.
That quartet were all given a chance to force a breakthrough in a Premier League fixture with Chelsea on Sunday, but all drew a blank as the game ended goalless.
Mancini believes his forwards could be doing more in the final third, with it his opinion that they do not spend enough time in and around the penalty area.
He said: "I don't know how many times we crossed and didn't have any players in the box. This cannot happen.
"We have four good strikers but I want them to work harder and to score when they have a chance - they are strikers and that is what they are there for.
"They have to defend as well, of course, but they need to put chances away.
"I am happy with the performance, but not with what happened near their box. We are in second position and we don't like that."
James Milner agrees with his manager, with City having already been involved in five draws this season just 13 games into the campaign.
He said: "When we are on top in games we are not quite putting teams to bed like we should be."