Patrick Vieira urges authorities to get tough on racism
Patrick Vieira believes stringent penalties are needed in order to stamp out racist abuse in football.
Last Updated: 30/11/12 9:04am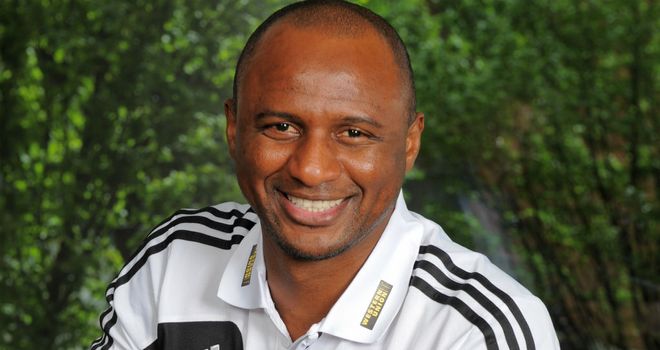 Vieira, who is now the Football Development Executive at Manchester City, wants to see repeated racist abuse punished with points deductions for clubs and bans from European competition.
"If you really want to fight racism, if you really want to show to the world that football wants to fight against it, you will have to use a deduction of points against clubs or kick them out of competition," said the 36-year-old Frenchman.
"That will stop it, of course. If you kick a club out of Europe because they couldn't control their fans, it will happen once and I will guarantee it's not going to happen twice.
"If nothing is done, the situation will get worse and worse and you never know where things will go.
"Before we get to a place where you can't control it anymore, you have to stop it straight away and the only way you can stop it is to have clear, strong punishments.
"Of course, we all need a second chance, we all need to realise that we are doing something wrong, but if you do it again the punishments should be really hard."