Everton manager David Moyes admits he would welcome Joleon Lescott back to club
David Moyes has not ruled out bringing Joleon Lescott back to Everton if Manchester City decide to sell.
Last Updated: 01/12/12 10:41am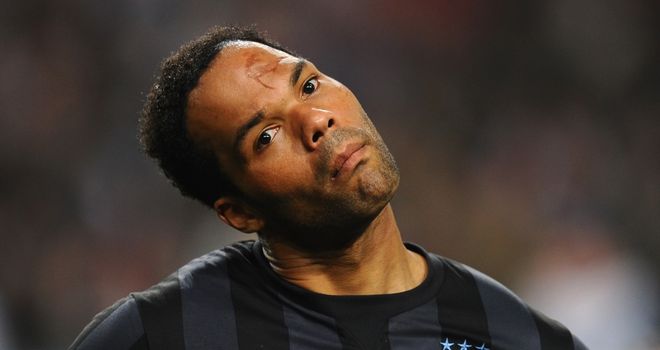 The England centre-half has been sidelined at City in recent weeks by the emergence of Serbia youngster Matija Nastasic.
And despite the acrimonious nature of his move from Goodison Park to the Etihad Stadium three years ago, Lescott would be welcomed back by his former manager.
Moyes said: "If Joleon wanted to come back - if I thought we needed him - I'd be delighted to have him back.
"If he was available he'd be someone I'd maybe show an interest in."
The Scot was angered by Lescott's attitude while his £22million transfer was going through, but he said: "I can understand why the player wanted to go.
"When Joleon left, Everton were in a different place to where we are now. Everton look more likely now to be at the top end than they do now."