Manchester City boss Roberto Mancini is targeting a place in the Europa League
Roberto Mancini is targeting victory against Borussia Dortmund in the hope of reaching the Europa League.
Last Updated: 02/12/12 5:50pm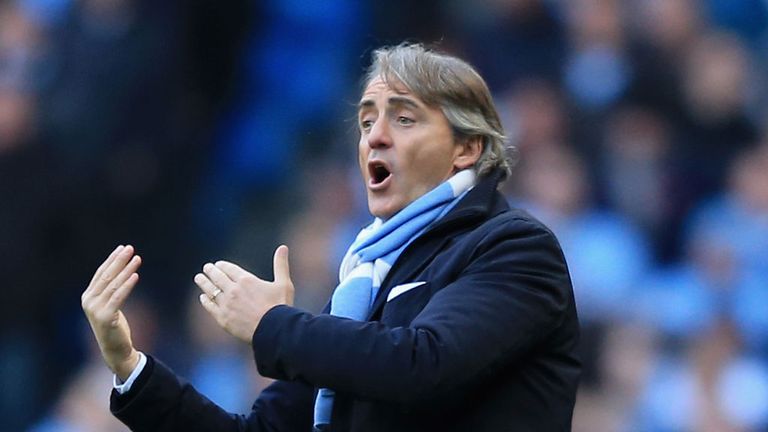 The Premier League champions have failed to advance to the knockout stages of Champions League once again after failing to win any of their first five games in Group D.
They will now need to beat the group winners at the Westfalenstadion and hope Real Madrid, who are also through to the last 16, can do them a favour against Ajax to reach the consolation prize of a spot in Europe's second tier competition.
And the Italian does not agree it would be a distraction they could do without in the new year as they look to defend their title.
He said: "We will try but we need to win in Dortmund and it will not be easy because Dortmund are in a good condition.
"There is the league, and the Europa League if we can go in it, and also the FA Cup. The season is long and it is important.
"We are disappointed we are out of the Champions League but I think we lost our qualification in the first games.
"I think we should also be lucky during the draw. The Champions League is always difficult but we took a worse group than last year."