Manchester City won't field first XI in Europa League, if they qualify for it
Roberto Mancini admits he will not play his first team in the Europa League should Man City qualify for it
Last Updated: 04/12/12 11:17am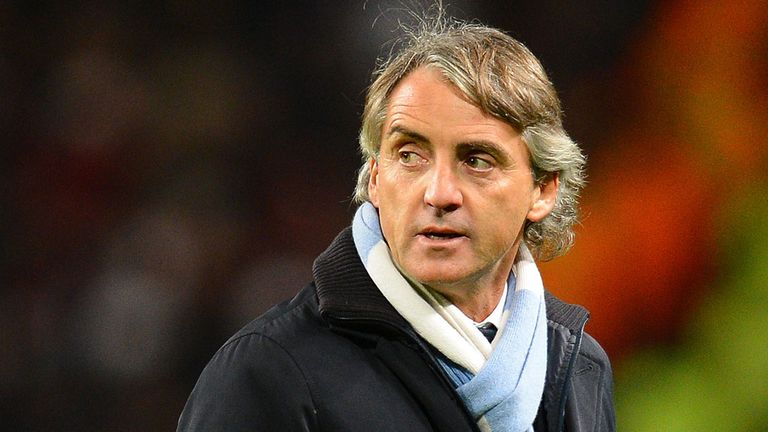 City go into their final Champions League game on Tuesday against Borussia Dortmund, knowing they cannot make it through.
And to finish third and qualify for the Europa League - they need to beat Dortmund and hope Ajax do not beat Real Madrid.
But Mancini admits that although they would like to win the Europa League - they will play a weakened side due to the fact they would be required to play on Thursday evenings.
"If we go in the Europa League, we will play different teams. When you play in the Champions League on a Tuesday or Wednesday you can use the same team on a Saturday or Sunday in the Premier League," he said.
"But with the Europa League this is impossible. If you don't get any help from the FA, then this is the problem with the Europa League.
"We want to play in it, we want to try and win it, but if we do stay in it, we will play two different teams, one Thursday and one Sunday."