Former Barcelona boss Pep Guardiola is keen to manage in the Premier League
Pep Guardiola has followed the lead of Jose Mourinho and admitted he is keen to manage in the Premier League one day.
Last Updated: 18/01/13 10:57am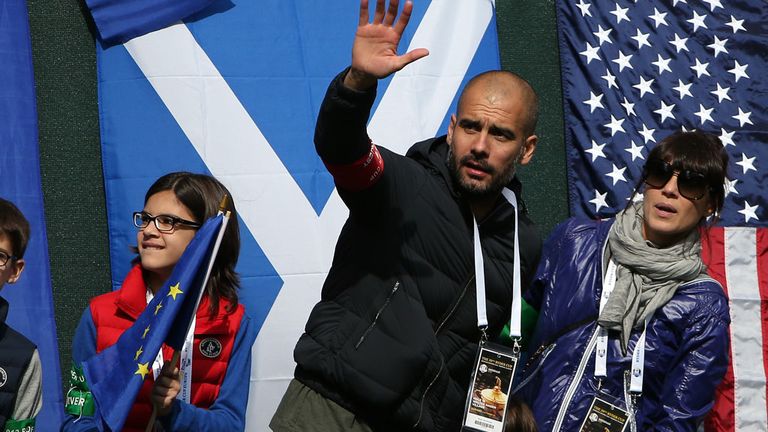 The former Barcelona coach is currently on a sabbatical from the game, but he will take over at Bayern Munich this summer.
But in a video message sent to the Football Association to mark their 150th anniversary, the Spaniard declared his desire to manage in England in the future.
"As a player, I couldn't realise my dream to play there," he said. "But I hope, in the future, I have a challenge to be a coach there and feel the experience of all the coaches and players that have been there.
"It is unique, to play in that league. I want to feel the supporters, the environment, the media and the style of the players. I have always found English football fascinating. The support of the home team is amazing.
"In Italy, Latin people will support you when they are playing and when you lose, they kill you. In England, I'm always surprised that people support everything.
"That is nice and why, maybe, as I am still young, just 41, I hope to have the challenge or the opportunity to train there."