Manchester City boss Roberto Mancini expresses sympathy for Michael Johnson
Roberto Mancini expressed his sympathy for one-time Man City prodigy Michael Johnson after news of his downfall emerged.
Last Updated: 19/01/13 2:29pm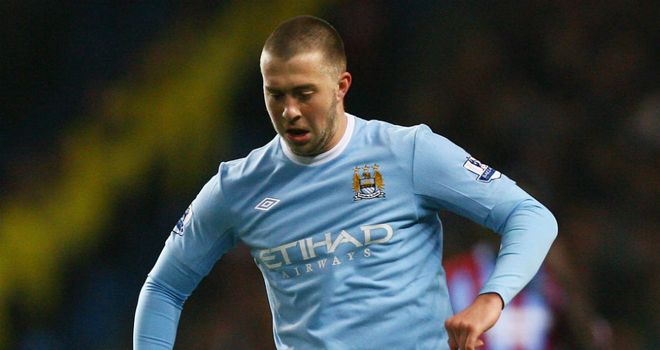 The 24-year-old midfielder, who was once tipped as a future England international, suffered a string of injuries before being released by City in December, and has since been receiving treatment at the Priory Clinic after battling mental health problems.
Johnson last played for City in October 2009, and although never featuring under Mancini, the Italian was saddened to hear of his difficulties.
"Michael Johnson was a guy with a big talent and I am sad for this, sad for him," he said.
"He could do everything with his talent. I am very sorry for him. I hope he can resolve all his problems."
Mancini's men now prepare to take on Fulham on Saturday, and are focused on closing the gap between league leaders Manchester United who face Tottenham on Sunday.
"Fulham are a good team, they have good players," he said. "When we played them away, we won the game in the last second.
"We played very well and deserved to win but tomorrow will be a different game.
"They won their last game away against West Brom, they are very dangerous on counter-attack.
"Their manager has big experience and he knows he can do well. It depends on us."