Manchester City midfielder Javi Garcia is impressed with the atmosphere at the club.
Manchester City midfielder Javi Garcia has been hugely impressed with the attitude and atmosphere at his new club.
Last Updated: 19/01/13 12:58pm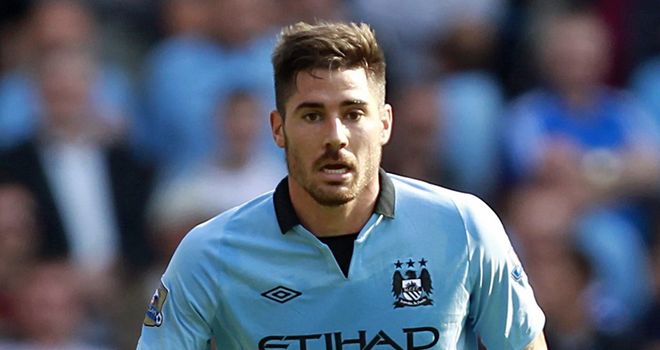 Garcia came through the ranks at Real Madrid, and admitted that he did have concerns that his new club could suffer from the 'Galacticos' mentality where footballing superstars brought their agendas and ego to the table.
Instead, the Spain international has spoken of the down-to-earth nature of the club, and the comfort he has felt since his arrival from Benfica.
"Having had that experience at Madrid and knowing I was coming to another club with lots of big names and stars, I suppose I was coming with a bit of trepidation," Garcia told the Sun.
"With what happened at Madrid in mind, I came over fearing the worst that it would be similar here.
"But one of the things I've commented on to my family is how it is just the opposite.
"From day one everyone has been down to earth, very comfortable with each other.
"Everybody gets on with everyone else, not just the players but around the club.
"It's a fantastic dressing room and very different to the Galacticos.
"There's a lot of joking around, it's a top atmosphere - it's a top dressing room."
Garcia has made eight Premier League starts this season, and will hope to build on the opportunity presented by Yaya Toure's participation in the African Cup of Nations.