Roberto Mancini says Manchester City face a 'dangerous game' when they host Liverpool
Roberto Mancini warns his Manchester City side that they face a "dangerous game" when they host Liverpool on Sunday.
Last Updated: 03/02/13 3:34pm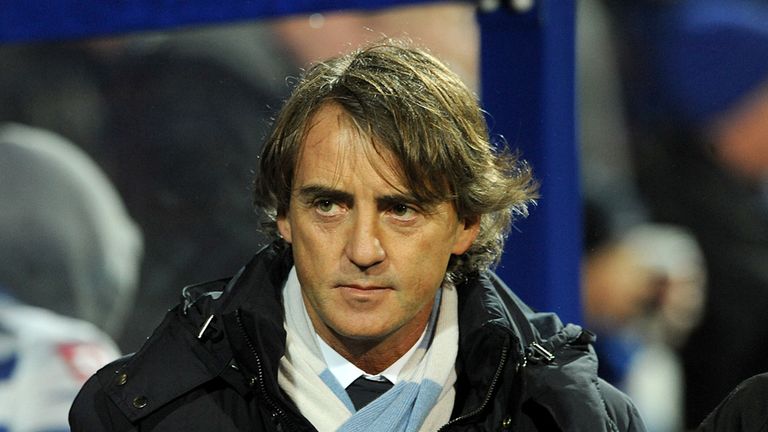 After a surprise goalless draw at QPR on Tuesday, City cannot afford to drop anymore points as they seek to pull Manchester United back at the top of the Premier League.
Liverpool's recent run of good form has been overshadowed by their shock loss to Oldham in the FA Cup, but Mancini believes they are capable of qualifying for the Champions League and is aware his side must be at their best on Sunday.
"When you want to change it is difficult sometimes," said the City boss.
"He (Rodgers) did some good results but Liverpool is always a strong team.
"I watched the game against Arsenal, they played well.
"It will be a dangerous game on Sunday. If we want to win, we should play well and score when we have a chance."
Liverpool have lost just one of their last five Premier League matches - to United - recovering well after their Boxing Day defeat to Stoke.
On whether he believes the Reds can finish in the league's top four, Mancini said: "Yes, if they continue to play like in the last month, because they did well."
City will again be without captain Vincent Kompany, and the continued absence of Kolo Toure due to the African Nations Cup and Micah Richards because of injury, means City's defensive problems remain.
An unfazed Mancini said: "I think we have improved a lot with our defence because all the team works hard, but it is important to keep this and to score also."