Gael Clichy wants Manchester City's owners to keep faith with Roberto Mancini
Gael Clichy has called on Manchester City's hierarchy to keep Roberto Mancini as manager at the Etihad Stadium.
Last Updated: 23/02/13 12:29pm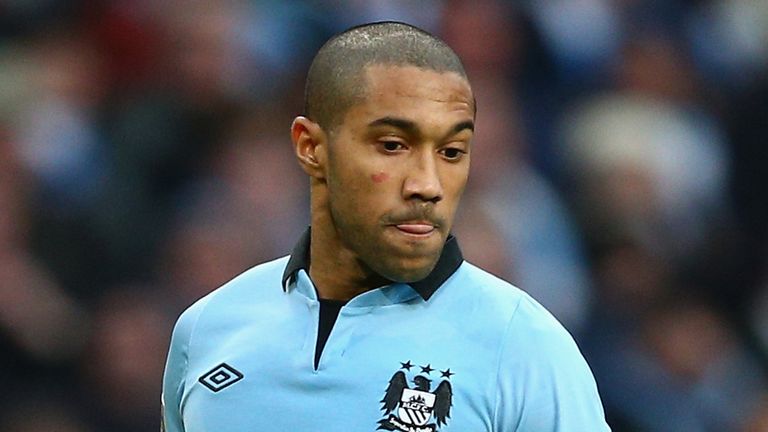 Mancini's future at City has been the subject of fresh speculation in recent days after reports linked Malaga coach Manuel Pellegrini with a move to City at the end of the season.
Mancini has shrugged off the rumours over his position and remains confident he has the backing of City's owners.
Clichy is a big fan of Mancini and hopes City chiefs will keep faith with the Italian as his record proves he is the right man to take the club forward.
"Only time will tell whether the club decides to sack him or keep him, but he's doing well," Clichy told The Sun.
"It's the people above who decide - but I believe he can take us higher.
"He's the one who brought me here. Of course I'd like to see him stay. As a player you want to give your best for a manager like him.
"If you look at his record, he's the one who brought silverware to this club, the FA Cup, Community Shield, Premier League. You have to give credit where it's due.
"I think people say with that money any manager could do the job but I doubt it."
City are currently trailing league leaders Manchester United by 12 points with the FA Cup offering their most realistic chance of silverware this season.
Clichy, however, insists even if they finish this season without any silverware there is no need to panic at the Etihad.
"It would be a big disappointment if we don't win anything because when you taste it, you want it every year. But it's not as simple as that," added Clichy.
"Last season United didn't win anything and this year they have come back strongly and it looks like they will win something.
"One year without a trophy is not a lot. If we don't win this year, then next season we don't compete for anything and so on for three or four years then it's different, but that's not the case. We need to stay calm.
"Being second and competing for the FA Cup is not too bad. The quality is there and I'm sure there is more to come from this team in years to come."