Joe Hart says Manchester City will keep fighting for Premier League title
Joe Hart insists Manchester City are still committed to chasing down title rivals United, despite a daunting gap.
Last Updated: 26/02/13 5:24pm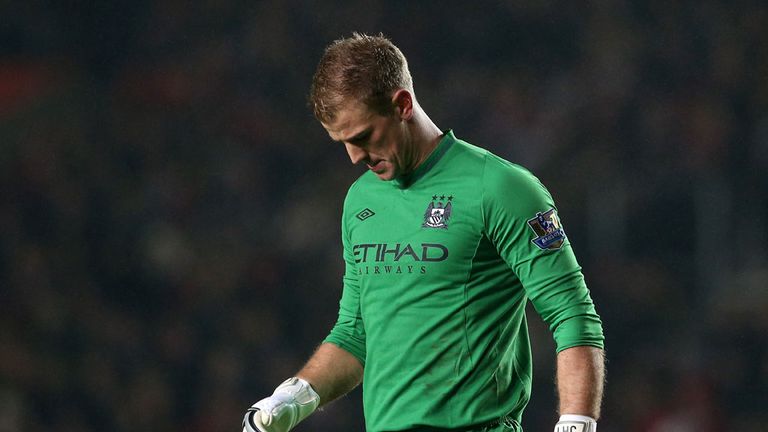 City's hopes of retaining their Premier League crown look slim with just 11 games left to cut the deficit.
The champions boosted confidence after a winless run of three league games by seeing off third-placed Chelsea on Sunday and Hart is determined to keep the dream alive.
The England goalkeeper, who saved a penalty from Frank Lampard in the 2-0 victory, said: "We've got to keep fighting, you never know. We have just got to keep going.
"It's going to be really hard, we've got a lot to do but we're going to have a damn good go at doing it."
Manager Roberto Mancini was scathing of his players after a dismal 3-1 defeat at Southampton earlier this month but Hart claims their spirit was never crushed.
The 25-year-old, whose individual performances have come under recent criticism from Mancini, said: "We have got it, no doubt about it.
"We all under-performed against Southampton - that's gone, you can't do anything now, you move on from that. You have got to look forward.
"You can speculate and talk about the past but we have just got to look forward and try to win. The only way is up for us."
City are not in action again until they travel to struggling Aston Villa next Monday, by which time they could be 15 points behind United.