Inter Milan target 20-year-old Sampdoria striker Mauro Icardi
Inter Milan are interested in signing Sampdoria's 20-year-old striker Mauro Icardi.
Last Updated: 01/03/13 5:08pm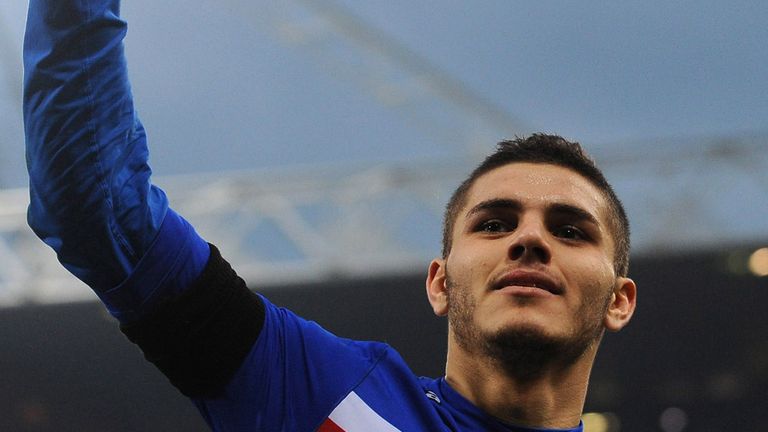 The Argentine has scored eight goals in 20 Serie A appearance this season and Inter club president Massimo Moratti hopes to lure him to the San Siro in the summer.
He said: "Icardi could be one of our reinforcements if we reach an agreement with Sampdoria. I could see Icardi doing very well at Inter."
Icardi has also attracted interest from Liverpool, Tottenham Hotspur, Manchester City and Napoli.
Meanwhile, Moratti has denied speculation that veteran club legend Javier Zanetti will retire when his contract expires at the end of the season.
The 39-year-old signed for Inter from Banfield in 1995 and has gone on to make almost 600 league appearances for the club, winning five Serie A titles and the Champions League in 2010.
Moratti said: "Will Zanetti retire? No. He is still an energetic youngster. Have you seen him run? Can you imagine him hanging up his boots? He will continue."
Moratti also denied reports that he is preparing to sell the club.
He told Tuttosport: "I often think to sell for many reasons, but then I think of the fans and of their confidence in me.
"Now I am seeking a partner who can help me to build the new stadium, but I am staying with at least 51 per cent of shares."