Manchester City chief executive Ferran Soriano unfazed by recent results
Man City chief executive Ferran Soriano is unfazed by recent results and claims all they need is a long-term plan.
Last Updated: 22/03/13 1:12pm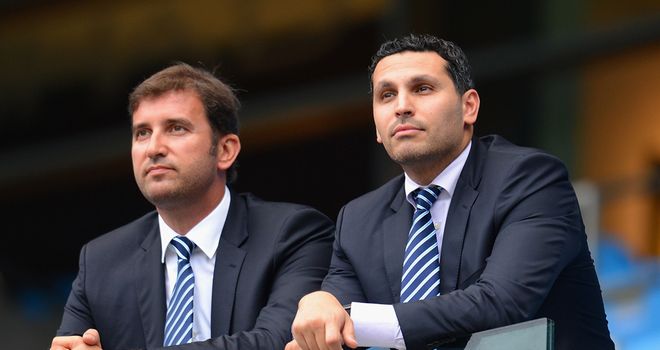 The Premier League champions fell further behind rivals Manchester United following defeat to Everton last weekend, and retaining their title now looks a distant hope with City trailing by 15 points.
However, Soriano, who moved to the Etihad from Barcelona last summer, is unfazed by his side's recent results.
"It is not easy to win back any league, especially the Premier League," he said.
"One year you can win with luck but in the long term you need planning and investments to reach the final of the Champions League.
"In 2003 we did a study at Barcelona and for every player who ended up in the first team from the academy there was an average cost of £2m, which is nothing if you think of the current cost of players.
"The principle of bringing players through is fundamental to give a technical identity to a club, because that leads to a style of play.
"They have to learn from five years old the style of the team, and then you get the benefits.
"Our squad is still competitive. Our problem is finding players stronger than those we already have and that's not easy," he added.
"In the last three years, we have lost £200m, then £100m and now we're on track to be in the red by £50m, but we have also invested £150m in youth structures.
"It is a fantastic project, aimed at financial sustainability."