Stefan Savic says Stevan Jovetic would be a good signing for Manchester City
Stefan Savic believes his former employers Manchester City should look to sign Stevan Jovetic this summer.
Last Updated: 24/03/13 2:03pm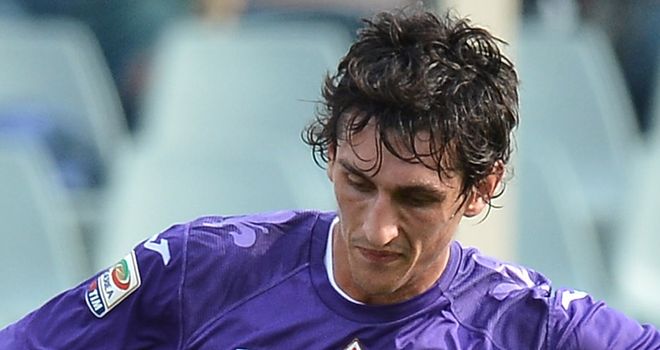 Savic did not enjoy the best of times in England during his one-year stay with City and jumped at the chance to join Serie A outfit Fiorentina last summer.
He is, however, of the opinion that his current club and international colleague Jovetic would be a success in the Premier League.
The Montenegrin defender feels Jovetic has the ability to grace any of Europe's top clubs and would not be surprised if City were to lead the expected scramble for his services when the transfer window re-opens.
Savic, who is currently readying himself for a 2014 World Cup qualifier against England on Tuesday, said: "Jovetic can play for one of the top clubs. I hope he does because he is one of my closest friends.
"I would recommend City to him. I think City's a rising team, one of the best clubs in Europe. They will win trophies and be in the Champions League every year.
"It was hard for me there because I came straight from the Serbian league. I won a league title but, after one season, I knew I had to play regularly to improve as a player, so I left. It was my decision.
"It is different for Stevan. He has five years experience, he could play straight away with Sergio Aguero or Carlos Tevez.
"He is a second striker, similar to (Wayne) Rooney because he's good with the ball, gifted technically and intelligent. Off the pitch he is a quiet guy, but on it he fights. I don't need to advise him how to score against my friend Joe Hart."