Transfer news: Chelsea and Man City told Edinson Cavani won't come cheap
Napoli president Aurelio De Laurentiis has warned clubs will have to pay a top price if they want Edinson Cavani.
By Nadia Carminati
Last Updated: 05/04/13 9:43pm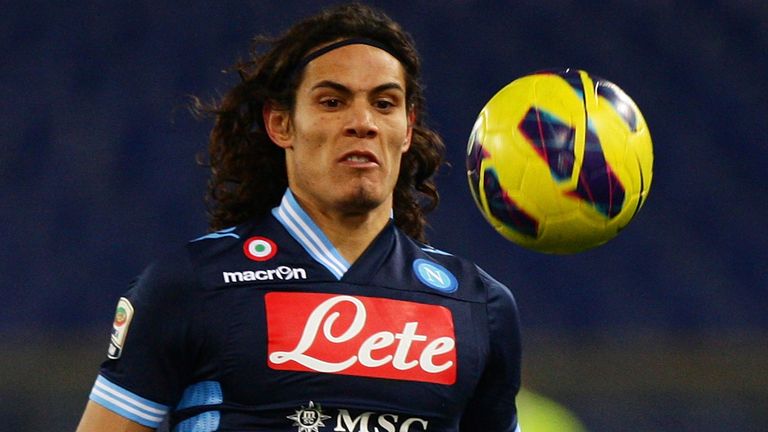 The striker has a reported buyout clause of €63million (£53m) after only agreeing to a contract extension last August.
And so the likes of Manchester City and Chelsea, who have both been linked with Cavani, can forget about any cut-price deal to capture the Uruguayan this summer.
Responding on Twitter when asked by a fan about Cavani's situation, De Laurentiis said: "I put a really high cost on it, because I do not want to see it (Cavani leave).
"And I put it (the cost) with the agreement of players."