Manchester City's James Milner hails 'superb' Sergio Aguero
James Milner has paid fulsome tribute to Sergio Aguero after his wonder strike settled the Manchester derby.
Last Updated: 09/04/13 11:23am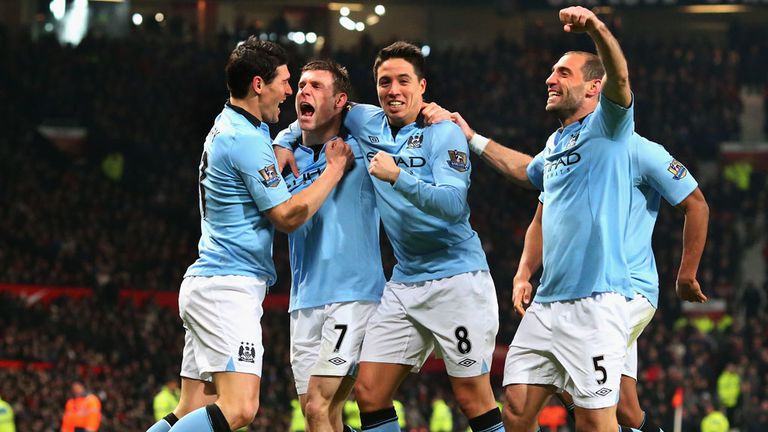 The Argentine international came off the bench to fire in the winning goal after a weaving run across the United box leaving defenders trailing in his wake.
Milner said: "He is not bad is he? He is so sharp when you get him in around the box, him and Carlos (Tevez) together up front.
"We train with them every day. I was speaking to Joleon (Lescott) who says he loves playing against them in training because he knows when he plays against anyone else in the league it is an easier day.
"He is so sharp around the box. His composure and his finish at the end was superb. It gave us a deserved win.
"Maybe the title is a bit out of reach now, but that changes nothing to us - whether it is or it isn't. It is still mathematically possible.
"All our concentration is on winning every game from now until the end of the season. Hopefully that will get us at least one trophy."