Gareth Barry says Yaya Toure's deal will attract stars to Manchester City
Gareth Barry is confident that more top players will come to Manchester City after Yaya Toure signed a new deal.
Last Updated: 11/04/13 10:22am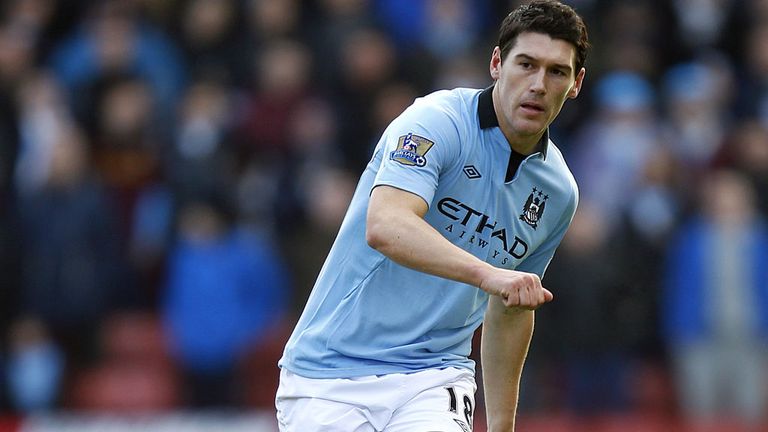 Toure has committed his future to the Etihad Stadium for another four years and Barry believes the news will convince other stars to join City.
He said: "When a player like him gets a new deal, it is a lift for everyone. You don't want to see players like that leaving. You want others like him coming in.
"When you can keep players like him for another four years, I am sure there will be others coming in, of the same level, to join him."
Barry is now looking ahead to Sunday's FA Cup semi-final against Chelsea at Wembley, aware that whoever makes it through will be a strong favourite against either Wigan or Millwall.
"It feels more like a final," said the midfielder. "This is the bigger game of the two and if we can get through it this could be another FA Cup for us.
"I am looking forward to it. You want to be playing big games at this stage of the season, as this is, when they hand out the trophies."
David Silva is hopeful of being fit after being forced off in Monday's Manchester derby with a hamstring injury.
Barry added: "We can't afford to be missing players like David at this stage of the season. I'm not sure how bad it is, but he would be a big miss in the semi-final. You want players like him to be playing at stadiums like Wembley."
City overcame United 2-1 at Old Trafford to narrow the gap at the op to 12 points and Barry was pleased with the performance, although he knows it will probably not make a difference in the title race.
He said: "To win at Old Trafford two years in a row sets a good standard for our club.
"The players were desperate to get three points and we would have been disappointed to get anything else, even a draw.
"To win for a second year running is a fantastic feeling, but there is some frustration that we haven't played like that more often.
"Even before the game kicked off, our players were thinking that we wished there was a little bit more at stake and the gap was a little bit closer."