Romanian Costel Pantilimon could play in the FA Cup final
Manchester City manager Roberto Mancini has indicated he will keep faith with Costel Pantilimon for May's FA Cup final.
Last Updated: 14/04/13 8:20pm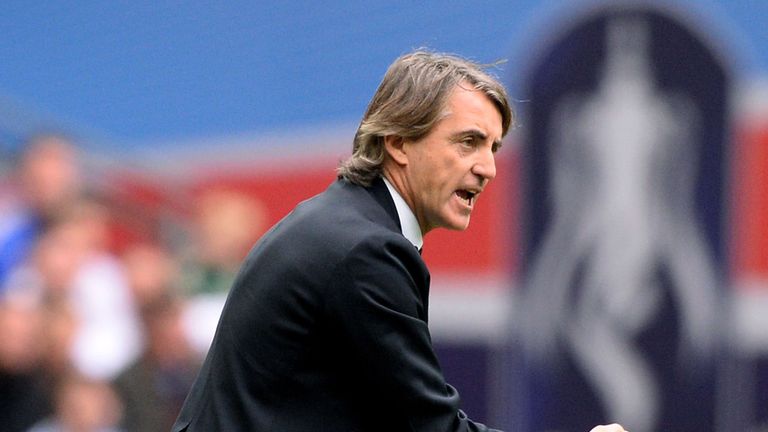 The Romanian has been a regular in the competition this season and was preferred to Joe Hart for today's semi-final win over Chelsea at Wembley.
Mancini has four weeks to decide what to do for the meeting with Wigan on May 11.
However, it seems certain Pantilimon will get the nod, with Mancini saying: "Costel did very well.
"He is a good keeper and he deserves this situation because he has been here for two years and has done very well behind Joe Hart. It is a good situation for Joe too.
"We have for weeks to the final but I think it will be this (Pantilimon)."
Victory over Wigan would extend Mancini's run of seasons with a major trophy to three, following the FA Cup triumph of 2011 and last year's Premier League title success.
However, it will not quite satisfy the Italian, whose side are in their best form of the season but accept there is no chance of catching Manchester United now.
"Our target at the start of the season was the Premier League and FA Cup," he said.
"We knew the Champions League would be difficult because we had a difficult group.
"We had a chance to win another Premier League if we worked well last summer. But we didn't. We made some mistakes.
"We are frustrated about that. United deserve to win this title but we deserve to fight until the last two or three games.
"We know we are a good team. We want to win the FA Cup final and we have a chance to finish second and show we don't deserve to be 15 points behind. This is our target."