Manchester City's Samir Nasri feeling fully fit and back to his best
Samir Nasri has blamed injuries for his patchy form earlier this term which left Roberto Mancini wanting to 'punch' him.
Last Updated: 15/04/13 9:34am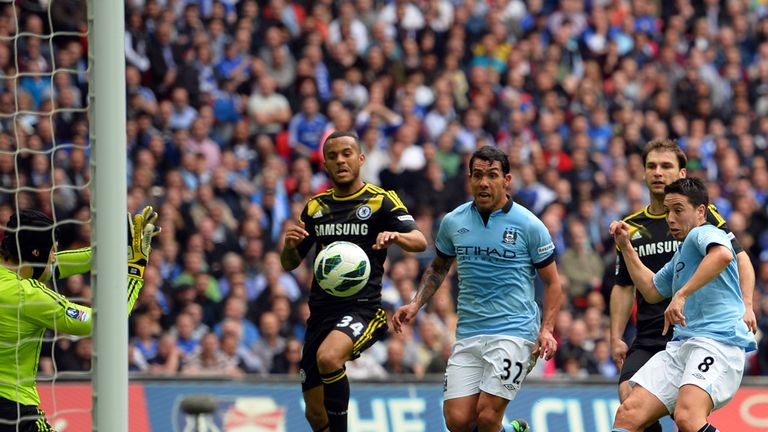 The City manager's exasperation at his midfielder's inconsistency led to last month's light-hearted outburst, and Nasri responded with a goal in Sunday's FA Cup semi-final victory over Chelsea.
He said: "Now I am playing really well, really great. I am full of confidence.
"I wish I was like this since the start of the season but I had a couple of injuries which stopped me.
"I try to do my best for the team and we are going to fight until the end for the league and we want to win the FA Cup. It is the right moment."
City fans will be back at Wembley next month for the final against Wigan, and their support did not go unnoticed at the weekend.
Yaya Toure, who recently committed his future to the club, said: "The team and the players will continue to fight for them, to make them happy.
"They continue to help the team and give you more strength. All the time they were unbelievable. I think I know now I made a very good choice to sign the new contract.
"I want to continue to make history and continue to be part of the story of the club. With those kind of fans it would be difficult for me to leave."