Roberto Mancini says records do not matter if Manchester City don't win a trophy
Manchester City were in record-equalling form against West Ham but that was of no interest to boss Roberto Mancini.
Last Updated: 28/04/13 2:04pm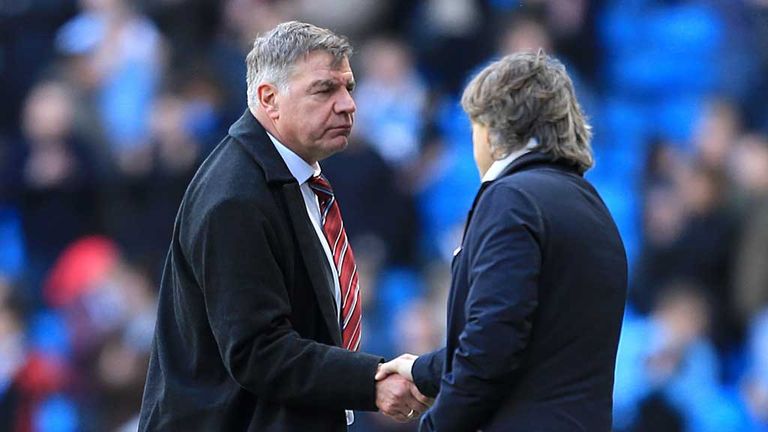 The 2-1 victory meant City have now scored in 48 consecutive home games, putting them level with their previous longest run which came when Scot Peter Hodge steered them out of English football's second tier in 1928 and into third spot in the top flight two years later.
But Mancini was quick to downplay the achievement after the win over the Hammers even though it strengthened City's grip on a top-two finish, a feat the club have managed on only seven occasions in their history.
"Records only matter when you win a trophy," said Mancini. "With this one we do nothing.
"Our problem this year has been that we didn't score enough to win the title. Against West Ham we deserved to score four or five goals.
"This is my frustration for the season. We had chances to win at Tottenham last week and lost. And against West Ham we didn't score enough."