Pablo Zabaleta praised by Manchester City assistant manager David Platt
David Platt believes Pablo Zabaleta fully deserves his place in the PFA Premier League Team of the Year.
Last Updated: 30/04/13 7:00am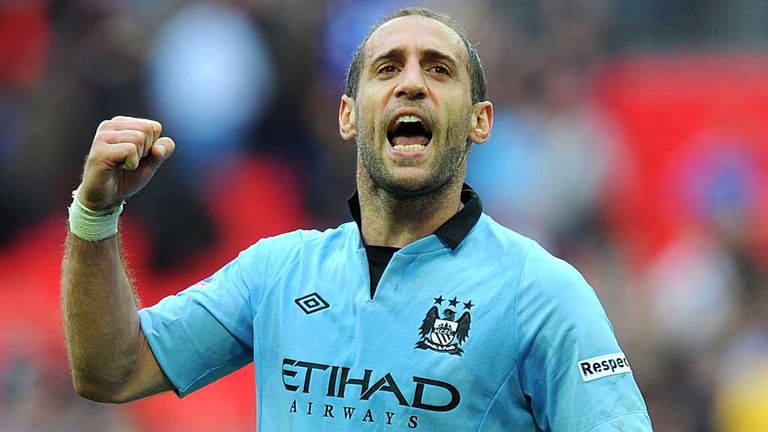 The 28-year-old Argentina international is an unsung hero in the star-studded City team but Platt would not swap him for any other right-back in the country.
"There hasn't been a better right-back this season," said Platt.
"You can't have 11 masterchefs. All sorts of things go into producing a performance and Pablo's reliability to produce very high level performances is a welcome thing.
"There is no worry whatsoever that he can't cope.
"Often we get David Silva and Samir Nasri roaming infield. Invariably, that means our full-backs are exposed one versus one.
"They never complain because they have belief in their own ability. You must have full-backs who are willing to accept that."
Despite all the plaudits, the team remains the most important factor for former Espanyol star Zabaleta.
"I am really happy people are saying good things but I am just working hard and doing my best for the team," he said.
"Probably this season has been one of my best since I signed for Manchester City. I have been a regular player. To do that I have had to step up my game.
"But always when you have good players around you it makes you a better player and when I look at the team, I see fantastic players.
"I don't really like to just talk about my situation though. I always think about the whole team. I just want to do my job."