Manchester City's Jack Rodwell believes form will improve after injury woes
Jack Rodwell says it will take a long run in the side before Manchester City supporters see his best form.
Last Updated: 14/05/13 7:16am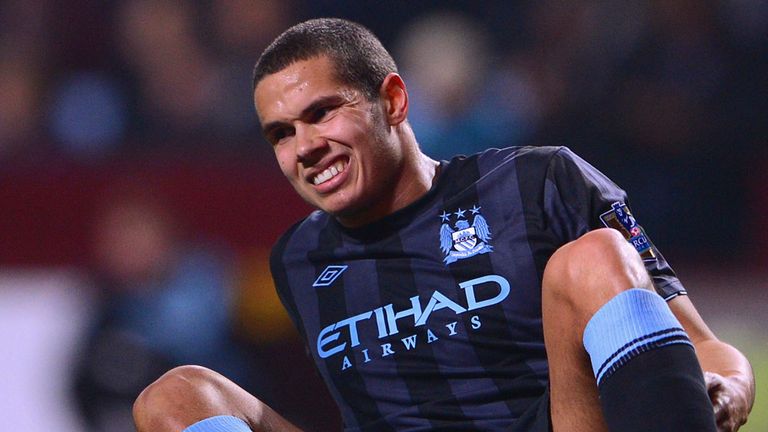 A £12m signing from Everton last summer, the midfielder has been restricted by injury to just 13 appearances in his first season.
Tuesday's start against West Brom was a first in two months since a hamstring problem recurred in March, and Rodwell said: "There is still a lot to come from me. I am still young and still learning.
"It's been a stop-start season with injuries so to finally get back out on the pitch, there is no better feeling.
"That is my first game in six weeks. If I put a back-to-back 10 or 20 games, that is when the fans will see the best of me."
Rodwell is realistic about his chances of an outing at Wembley this weekend, when City will win a second FA Cup in three years if they beat Wigan.
He said: "I have just got to get on with it. The manager makes the decision, at the end of the day.
"I have got to keep focused, train well and see what happens. But at the end of the day, as long as we win, that is the main thing.
"I appreciate it is a big squad and a good squad, with great players. I have got to be patient as well. It is just great to be there and be part of the final. Hopefully we can win and it will be a great day."