What of Everton...?
With David Moyes joining Manchester United, what legacy will he leave at Everton? There's no doubting the job he's done on Merseyside but there are question marks over whether he's a short or long-term planner...
By Matt Stanger
Last Updated: 10/05/13 8:44am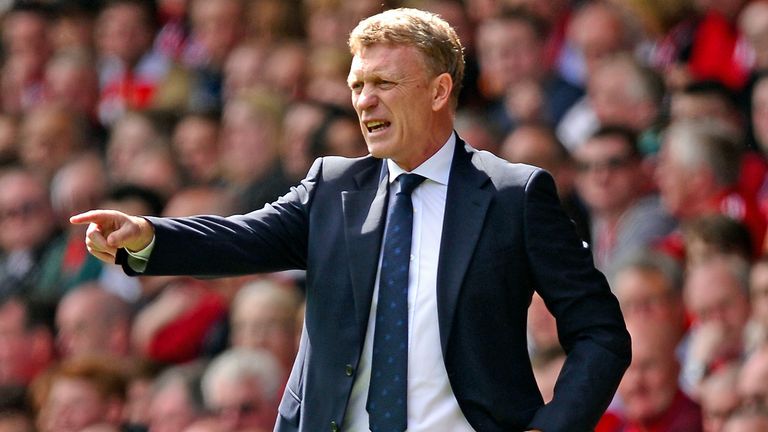 As the debate rages over whether David Moyes is the right replacement for Sir Alex Ferguson at Manchester United, Everton are now facing their biggest decision in 11 years as they seek a successor to their own Scot who had crafted the club in his image.
Throughout Moyes's reign, Everton have been a functional, gristly team, earning more plaudits for their determination and resilience than the type of football the manager will be expected to bring to Old Trafford. There is little about Everton that is pleasing to the eye, but few would deny that Moyes has achieved great success on a threadbare budget. Words we are bound to hear repeatedly over the forthcoming days and weeks.
Despite leading Everton to eight top-ten finishes in his 11 full seasons in charge, it is difficult to discern the legacy Moyes will leave at Goodison. It is likely that Everton will immediately be worse off without a manager who took them so close to the Champions League in 2005 but, should they struggle to remain in the top six next season, how will Moyes's tenure be viewed?
There are two ways of looking at this question. Firstly, in support of Moyes, it can be argued that he is responsible for a decade of the Toffees punching above their weight. Although he has failed to win a trophy during his reign, and possesses a dismal record against the Premier League's 'big' clubs, the manager has brought enviable stability and relative success to Everton as they continue to battle at the top end of the table.
An alternative view of Moyes's tenure is that he hasn't built a team or infrastructure that promises to have any lasting impact. Many United fans will be craving a seamless transition to ensure sustained success, but Moyes's time at Goodison suggests he is more suited to short-term than long-term thinking. Five of Everton's first XI against Liverpool last Sunday were aged over 30, while Seamus Coleman is the only player under 25 to have made at least 15 appearances in the Premier League this season.
To an extent, the nature of the Everton job dictates that Moyes has had to think about the immediate future rather than devising a five-year plan. Perhaps Everton's narrow failure to reach the Champions League in 2005 has detrimentally influenced the manager's approach, causing him to focus entirely on what can be achieved next season rather than a gradual process of building for a renewed top-four challenge three or four seasons down the line.
However, Moyes's focus on the short-term threatens to leave Everton in a tough predicament next season, with proposed exits for Marouane Fellaini and Leighton Baines exacerbating the club's problems. While Swansea's solid infrastructure and philosophy has seen them cope with a number of managerial changes over the past five years, it is difficult to see Everton maintaining their current standing after Moyes departs.
In part this will be a testament to the manager's success in ensuring Everton have remained competitive despite their financial restrictions. The other perspective is that Moyes's legacy is little more than a handful of 'nearly' moments and an ageing playing squad that should at least provide some opportunity for renewal through the enforced sales of Fellaini and Baines.
If Everton struggle next season, then it will be because of both Moyes's successes and failures at the club. Perhaps the time is right for a change, but Moyes is unlikely to receive any gratitude from his replacement.
This article first appeared on Football365.