Premier League: Edin Dzeko unsure if he has a future at Manchester City
Edin Dzeko is focused on helping to win the FA Cup despite not knowing whether he has a future with Manchester City.
Last Updated: 09/05/13 6:31pm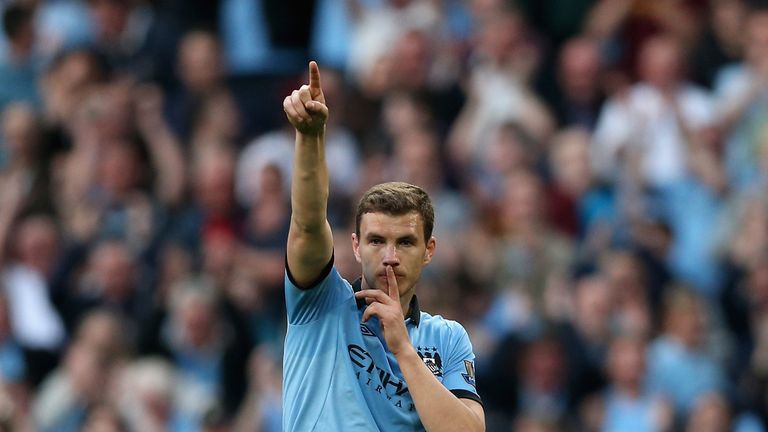 Dzeko has not been able to secure a lengthy run in the City first team this season despite scoring 14 goals and he has been linked with a move back to Germany with Borussia Dortmund.
The Bosnia striker scored City's winner against West Brom on Tuesday but despite his solid form he heads towards the weekend not knowing whether he will start against Wigan at Wembley, with competition for places coming from Sergio Aguero and Carlos Tevez.
When asked if he could leave at the end of the season, Dzeko said: "We will see. Everything is open.
"Everyone is hoping, everyone wants to play. I don't know. I don't think about that but I think that's not important. It's important to win it. It means a lot to the club, to the fans, to us players, to everyone.
"That's my job to score goals, if I come on after 60 minutes or if I start."
Asked if he dreamed about scoring the winner at Wembley, he added: "I think it is important just to win it. I'm not sure about scoring the winner but I am dreaming of playing and winning the title."