Yaya Toure hopes Sir Alex Ferguson's retirement will help Manchester City
Yaya Toure hopes the retirement of Sir Alex Ferguson will help Manchester City to reclaim the Premier League title.
Last Updated: 11/05/13 4:35pm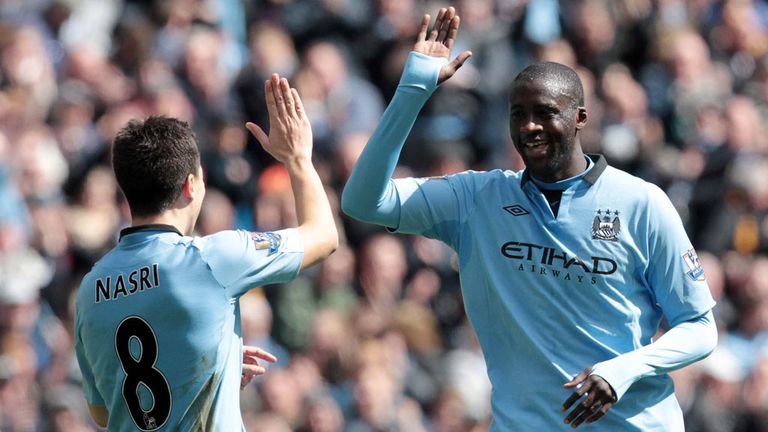 Ferguson confirmed on Wednesday that he is retiring at the end of the season, to be replaced by David Moyes, after leading Manchester United to a record 20th title.
United had reclaimed the Premier League crown from City after losing out on goal difference 12 months ago, but Toure is optimistic the balance of power will swing back towards his club.
"United are a great club and Ferguson is a big character there," said Toure. "He has built everything at United and the balance, I hope, will go to the City side now.
"We will see next year. There will be a lot of rivalry between Chelsea, Liverpool, Arsenal and United.
"Tottenham are coming through and the Premier League is going to be very, very tough."
City face Wigan Athletic in the FA Cup final on Saturday and Toure is determined to help the club finish the season with another trophy.
He added: "Every year is important for the club because we want this to be a big club. We let the Premier League trophy go to United but now we want to win this one.
"We must keep winning trophies, that is why I signed a new contract.
"I want to be part of the history of the club. We have already started that, we have already won some trophies.
"I hope there is going to be more, like the Champions League, the Premier League and the FA Cup."
City captain Vincent Kompany is also expecting a tough test next season and has rejected the notion that the standard of the Premier League has slipped.
Kompany said: "You look at next season and it will be a good summer for the media in the sense that a lot of clubs have to become better and a lot of clubs are hoping for a better season.
"I have said that anyone who thinks the Premier League is going backwards is making a huge mistake. Next season will be harder than ever.
"Sir Alex has done great things for football and for Manchester United. Fair play to them but we are writing our own history. We can do that on Saturday again."