Manchester City manager Roberto Mancini says the FA Cup is still important
Manchester City boss Roberto Mancini has set his sights on winning a third trophy in three years.
Last Updated: 11/05/13 4:32pm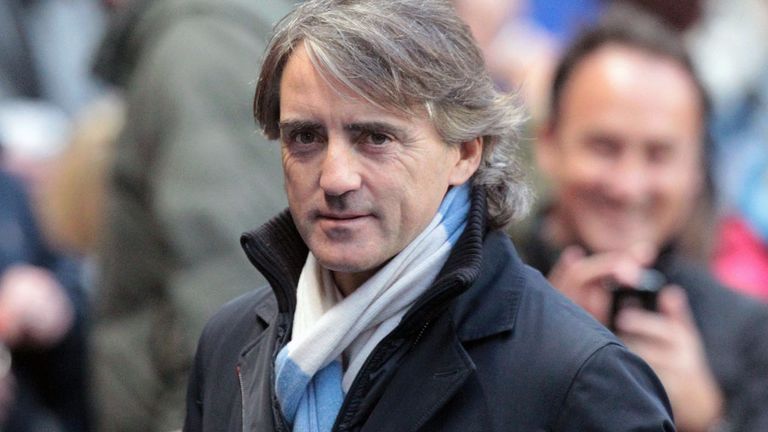 City lost out to United in the title race but Mancini's side can still claim their third trophy in as many years when they face relegation battlers Wigan at Wembley.
"It is very important because it is a final, the second final in the last three years. It is important for us and the club," said the Italian.
"When you start the season you want to win the best trophies and more every year but it is not always possible. To get to this final, we have had a good season but not like last season where we won the Premier League.
"I think it is the second trophy in England after the Premier League and an important trophy for everyone. It is a chance to get another Cup and we want to do a good job."
City, who defeated Stoke City 1-0 in the 2011 final, are the clear bookmakers' favourites to beat Wigan but Mancini is not taking the opposition lightly despite the Latics' struggles in the Premier League.
Wigan go into their first FA Cup final three points from league safety with just two games of the season remaining.
"I don't think in the final there is one favourite," he said. "We had problems in the last final, Stoke played very well. To play the FA Cup final in Wembley is different.
"I think that the final is the final, it is not important what can happen in the Premier League.
"After (the final) I think they have a chance (to stay up) because they have two games to stay in the Premier League. Also, (Roberto) Martinez is a very strong manager."